Formerly known as Leipold, our partners Hora of Germany design & manufacture quality terminal blocks, distribution blocks and MCB busbars.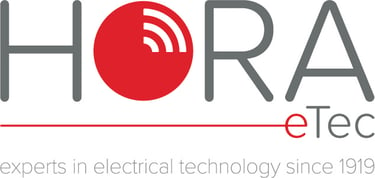 The new range of eTec busbars provide a safe and quick connection of circuit breakers, residual current devices and other installation devices.
VDE Tested Busbars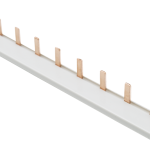 All types of eTec busbars are available in two versions: pin or fork. The complete HORA eTec busbar portfolio has been tested by VDE.
As of today there is no special test standard for busbars. This is why we configured in accordance with DIN EN 61439-1:2012-06 and DIN EN 61439-6:2013-06 the complete test setup and checked all pin and fork types – the test report from VDE is available for you on request.
Finger Safe
The busbars from HORA eTec are all-side finger-safe acc. to DIN EN 50274. Accessories such as end caps and feed-in terminals you will find in our portfolio, too.
Apart from the standard version we can also offer different pitch lengths, cross sections, special designs and combinations on inquiry.
Enquire Here Today
To find out more about our new MCB Busbars or to submit an enquiry for a special requirement, please click the button below...