Electric vehicles on our roads are becoming increasingly popular. For every electric car charging point that is manufactured it is vital to have the correct surge protection devices installed.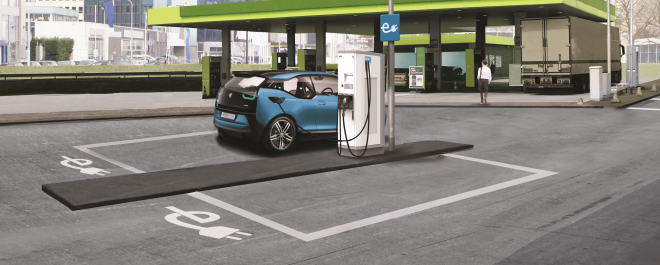 A comprehensive lightning and surge protection concept must be implemented at the design phase of charging units.
Regarding protection there are two main issues that have to be taken into account:
1. Facilities
2. Human life
The Dehn range provides
Protective devices for the charging infrastructure
Protective equipment for your employees
Surge & Lightning Protection for Electric Vehicle Charging Stations
Electric vehicles are too expensive and the investments too high to run the risk of lightning and surge damage. Therefore we have options to protect your EV charging units from both lightning & surges.

Surge Protection Equipment for Working on Electric Vehicles & Chargers
The topic of "safe working in the field of "electromobility" creates completely new challenges for operators and garages. Employees have to be protected.
Risk of electric arcs
Maintenance and repair of electric vehicles is new territory for many garages. The charged battery in the d.c. on-board power supply, for example, has a considerably higher threat potential than a conventional 12 V system.
The risk of an arc fault when someone is approaching or in case of a short-circuit requires comprehensive protection measures.
Protective equipment for employees
To ensure occupational health and safety, vehicle manufacturers and garages must provide personal protective equipment to their employees.

Request More Information
If you would like additional information on any of the Dehn Lightning & Surge products listed here please the button below.