Our partners ELLIS design complete cable cleat installations tailored to the project specific needs of our customers and work extensively to address the challenges each project faces and deliver expertly engineered solutions every time. Their tried and tested technology is embedded into safe, reliable cable cleats that will serve customers well for years to come. Learn more...

ELLIS are widely recognised as the global leader in the design and manufacture of safety critical electrical cable cleats and fixing solutions.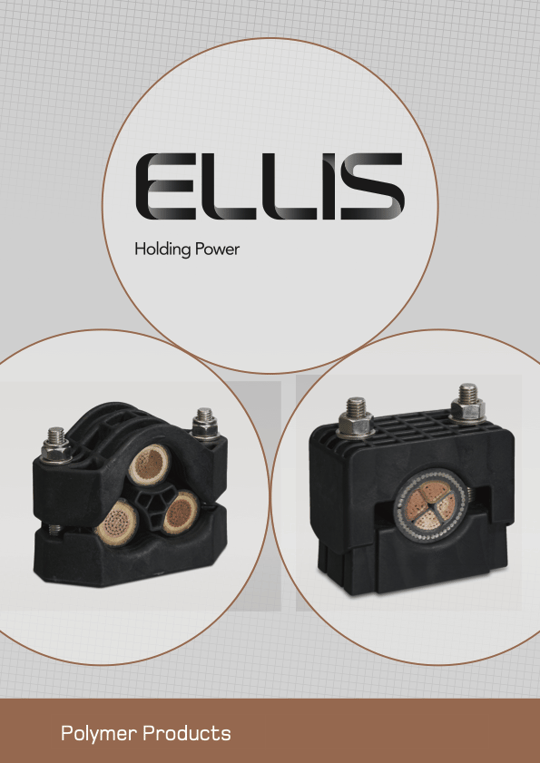 In conjunction with Ellis, Demesne Electrical now offers polymer cable cleat products in a range of materials to suit the requirements of the specific application:
GLASS FILLED LSF NYLON
High grade glass filled black nylon polymer. Heat stabilized – suitable for120oC installations. Low smoke and fume (LSF), UL94 V-0 classified, zero halogen and phosphorus free. Very good mechanical and electrical properties. Excellent UV performance.

LSF NYLON
High grade unreinforced nylon polymer. Low smoke and fume (LSF), UL94V-0 classified, zero halogen and phosphorus free. Good mechanical and electrical properties. Very good UV performance.

LONDON UNDERGROUND APPROVED MATERIAL
Specially formulated polymer to comply with the stringent material performance requirements of the London Underground 1-085 standard, in relation to limited oxygen index, smoke density and toxicity.

BLACK POLYPROPYLENE
Standard black Polypropylene. The material is extremely tough and durable. It has excellent impact resistance, is resistant to water and chemicals and has good UV performance.
Download Your Ellis Cleats Guide
Click on the catalogue page below to download your Ellis Polymer Cable Cleats product guide
Technical advantages of ELLIS Cable Cleats:
Refined design and ease of use
Customer specific designs
Safety is ELLIS' priority
Long term UV testing
Use of liners
Fixing solutions


Download Your Ellis Product Guide here...
Or
Click Here - Get in touch with us!