Steve Gallon, UK MD of Fibox, explains that although many enclosures may look the same, many are as different as chalk and cheese

Readers of a certain age may recall the Ed Stewart show on BBC radio every Saturday Morning, playing the protest song by Malvina Reynolds Little Boxes. The Lyrics went "Little boxes on the hillside/ Little boxes on the hillside…/ And they all look the same". If the song were to be written today, the next tine might be "And then came Fibox".
An enclosure is a protective shield, often housing delicate and in a lot of cases, critical equipment. Unfortunately, in addition to the natural hazards it has to contend with, like rain, UV light, dust and accidental impact, it is also a magnet for the individual bent on breakage.
Fibox develops new products and new technologies for moulding thermoplastic electronic and electrical enclosures; we believe we have seen it all. One interesting observation was a CCTV camera telemetry enclosure fired at with a shotgun.
Another memorable instance was a polycarbonate enclosure controlling an electronic door lock which had been attacked with a hammer. In that incident, the perpetrator gave up after giving the box 11 hefty blows with a hammer (We know, because we saw the marks!)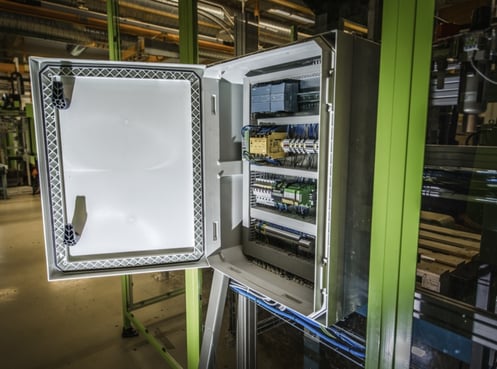 Fortunately, on both occasions a Fibox enclosure had be specified so the installation remained intact and fully functioning.
To achieve total protection, the right enclosure from the right material must be specified.
All plastics are not the same. They all serve a purpose, but when it comes to installing equipment in harsh and demanding environments then polycarbonate is the most robust material. The list below shows the benefits that those enclosures moulded from glass filled polycarbonate can offer to a discerning installer:
Up to IP67 ingress protection, so the enclosures, if installed correctly is sealed from the elements;
IK10 impact protection, so it will withstand whatever is thrown at it;
UV stabilised, so it will withstand the degrading and discolouring effect of direct sunlight
UL5V flammability rating. Halogen free and self-extinguishing for safety in the event of fire;
Able to operate at -40C to + 80C, enough to cope with the extremes of our global climate;
PUR gaskets allow the cover can to be removed repeatedly without reducing the enclosure seal;
Resistance to contact with chemicals, so it won't degrade like lesser materials;
Easy to fabricate and machine.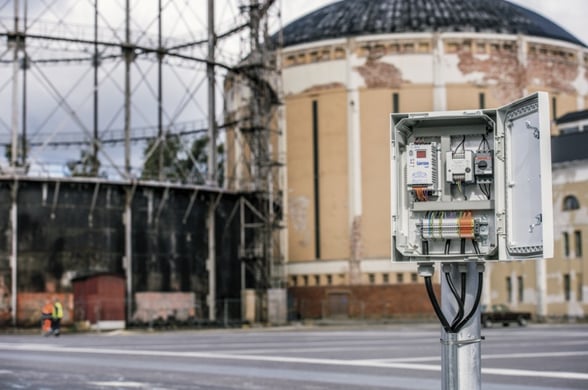 One of the problems manufacturers of enclosures for harsh and demanding environments will have in differentiating their product is that the vast majority are the same RAL 7035 colour and appearances are relatively similar. That's where the similarities end. For the installer looking for an enclosure which will perform year after year, whatever the surroundings, the above features and benefits must be seriously considered.
The old adage 'you get what you pay for' could not be more evident than in the wall mounted enclosure which is fit for purpose.
Electrical Enclosures - Online or In-Store
Always choose quality electrical enclosures for your projects. You can shop our range of Electrical Enclosures below...