Katko have just launched new Load Break Switches in 630amp & 80amp, more info here...
KU 630 & 800 Amp Load Break Switches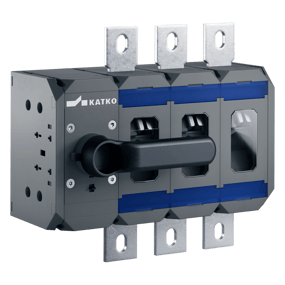 Katko, The Switch Manufacturers, have just launched new Load Break Switches to add to their KU range. The new swicthes are available in 630 & 800 Amp and are suitable for demanding industrial applications.
This new switch is made of 100% recyclable thermoplastic material. It is available with 3, 4, 6 or 8 poles and as a change-over switch. The switch is rated 800 A & 630 A / 690V, and 400 A / 1000V. Wide range of accessories include auxiliary contacts, handles and phase barriers.
New KU Product Features
800A AC-23A @ 690VAC
400A AC-23A @ 1000VAC
R.M.S value 100kA
lcw 690V (1s) 28kA

New DC Rated Isolator
Also available is a new DC Rated Switch from Katko. Suited for PV Photovoltaics, the DC Load Break Switch is rated at 400 Amps.
New DC Switch Product Features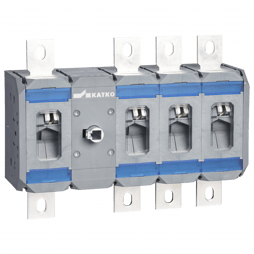 400 A @ 1500V DC-21B
Four poles in series
Made of 100% recyclable materials
Reliable switch for demanding industrial applications
Available with direct handle (SV 800 KIT) or separate handle (LKX 150 or LKX 150 Y/R) and shaft (LVK)
Terminal covers and phase barriers (VS800) available
Request Further Information
To enquire further on these new switches from Katko, please click button below to get in touch with our sales team