Now available from stock, the new range of Tekox strip connectors made of polyamide and UL approved. Available in pre-cut size and printed on request.

Tekox is a leading provider of electrical and optical connectors for a variety of industries. The company offers a comprehensive range of products, including fiber optic connectors, cable assemblies, adapter panels, and more, to meet the demands of today's high-tech market. With a focus on quality and reliability, Tekox Connectors ensures that all of its products are manufactured to the highest standards, ensuring seamless performance in even the harshest of environments.
Furthermore, Tekox Connectors provides customized solutions for its customers, working closely with them to design and manufacture connectors that meet their unique requirements. Whether you're looking for standard products or custom solutions, Tekox Connectors is a reliable and trusted source for all your connector needs.


Tekox Connectors
Terminal strips prepared for use with copper conductors
Body (plastic): Polyamide 6 V2 (according UL94)
Insert (metal): nickel-plated brass to improve conductivity
Screws: steel. All come with a flat base to prevent damage to conductors
All our strips have a system of captive screws
SERIES 1100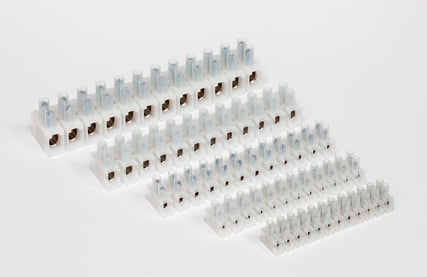 Use for making electrical connections with copper conductors in electrical installations and electrical equipment.
Available pre-cut and printed upon request.
Workingtemperature : 110°C
Voltage : 450V up to 750V
Currentrating : 24A upto125A
Connection capacity : 0,75mm

2

up to 35mm

2
Glow wire test960°C according to EN60695-2-11


IRISH EQUIVALENCE - 1100 Series


SERIES 100
Easy-to-break terminal block for professional electricians.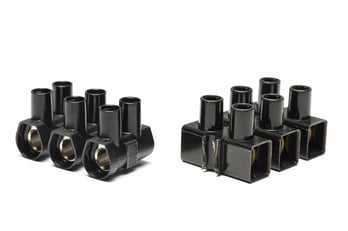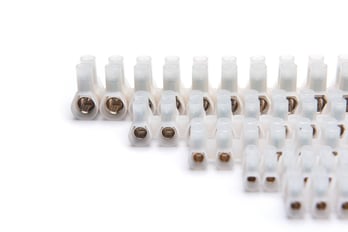 Working temperature : 110°C
Voltage : 450V
Current rating : 24A up to 125A
Connection capacity : 0,75mm

2

up to 35mm

2
Glow wire test 960°C according to EN60695-2-11
Available in natural or black colour
IRISH EQUIVALENCE - 100 Series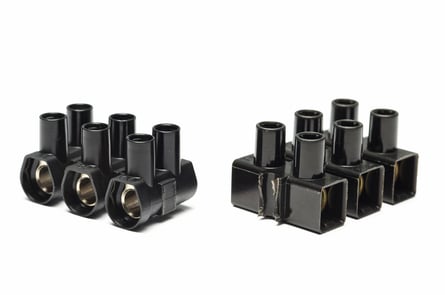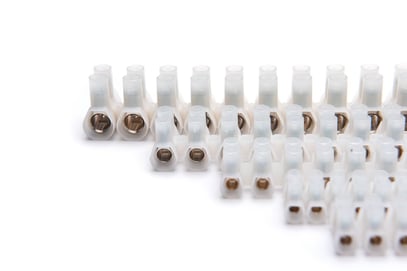 Shop Tekox Connectors at Demesne Today

Request a Quote for Your Next Project