Across the world, electricians trust Ideal Industries' products for their quality, innovation and value.
Ideal understand the pressures their customers face on site. Ideal's product development, customer service and distribution networks are focused on helping you complete projects faster, more easily and to the highest standards of integrity and consistency.
Ideal are working with colleges and education providers to support the next generation of electricians, while continuing to serve experienced electrical professionals and data technicians across domestic, commercial and industrial installation environments.
By working with you and drawing on your expertise, they are able to innovate and respond quickly to emerging requirements with solutions that are functional, practical, safe and durable.
You'll find some examples of that innovation in our new catalogue, including Ideal's new Gen II Lever Connector. Our goal is to help you deliver improved installation quality and value for your customers. You can trust Ideal to offer best in class products across a wide selection of electrical consumables, tools and equipment, all of which have been thoroughly tested and proven.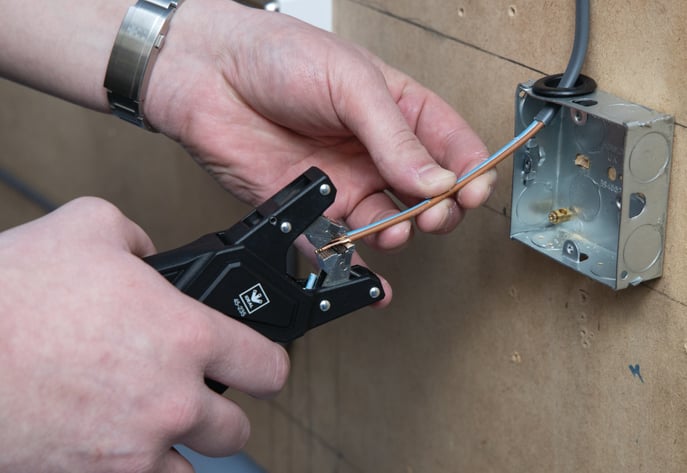 IDEAL T&E Stripper
The IDEAL T&E stripper is now available from Demesne Electrical.
Available on its own or as part of kit including the popular Gen II Lever Wire Connectors.
Strip the all new LSF T&E cable with the IDEAL Twin & Earth Stripper:
For flat cables between 0.75 mm2 and 2.5 mm2 and up to 12 mm wide.
• Simply insert the required length of cable into the tool and squeeze the handles together
• The open-throat design allows an unlimited strip length for both the outer sheath and the inner wire sheathing
• The tool's specially hardened and tempered steel blades ensure an accurate cut and an extended service life, making it an excellent investment.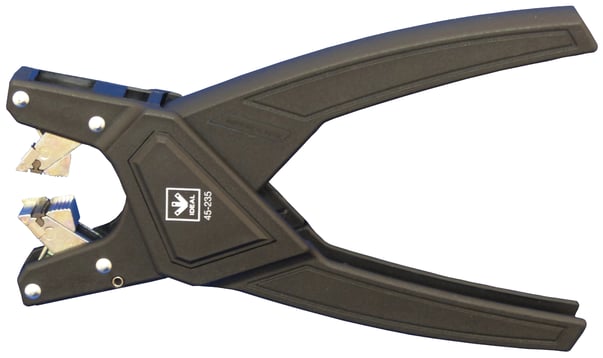 The T&E stripper is also available in a kit which includes the popular 32A Gen II Lever wire connectors.
Gen II Lever Wire Connectors: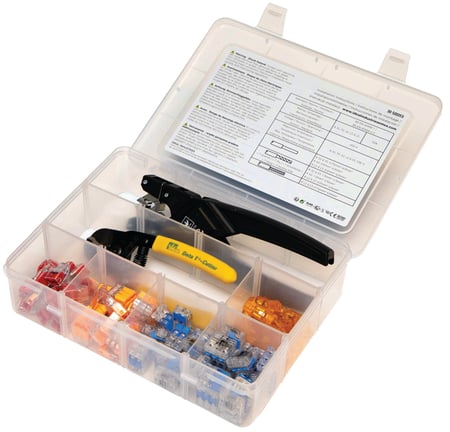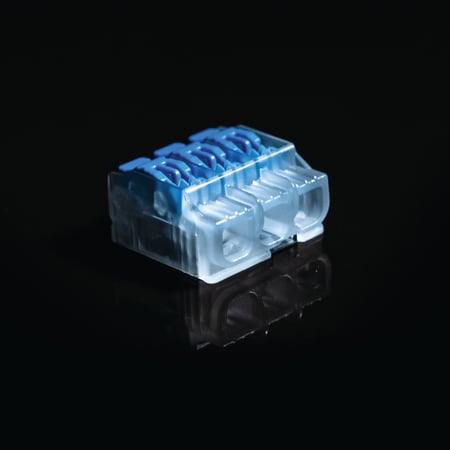 Gen II Lever Wire Connectors:
• Perfect solution for joining solid, stranded or flexible conductors
• Innovative levers – opens in the opposite direction of insertion points and lock in position to avoid accidental loosening/pull out
• Modern alternative to traditional strip connectors
• Safe, reliable and reuseable – no need to lift the lever when using on solid wire
• Compact design that takes up less room in junction boxes and enclosures
• No screwdriver required
• 0.2 mm2 to 4.0 mm2 (solid and rigid stranded) and 0.14 mm2 to 4.0 mm2 (flexible)
• 32A/450V and IEC 60998 compliant plus CE, UKCA, UL and ENEC approved
T®-5 T®-Stripper Wire Stripper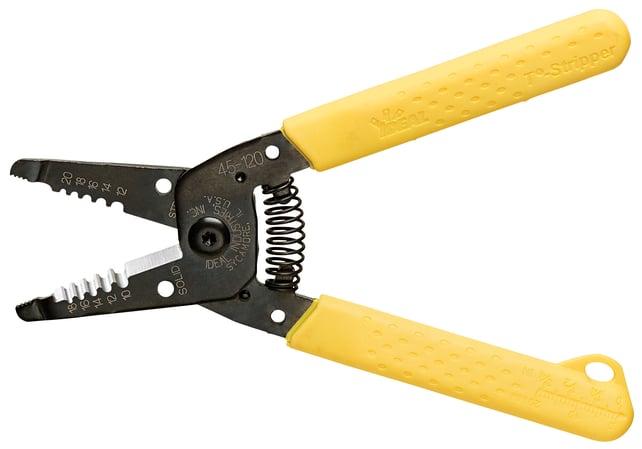 T®-5 T®-Stripper Wire Stripper
• Solid wire: 10-18 AWG / Stranded Wire: 12-20
• Form-ground, knife-type blades for accurate, easy stripping without nicking conductor
• Easy-to-read wire gauge
• Spring-loaded automatic opening
• Corrosion-resistant, black oxide finish
• Tough steel construction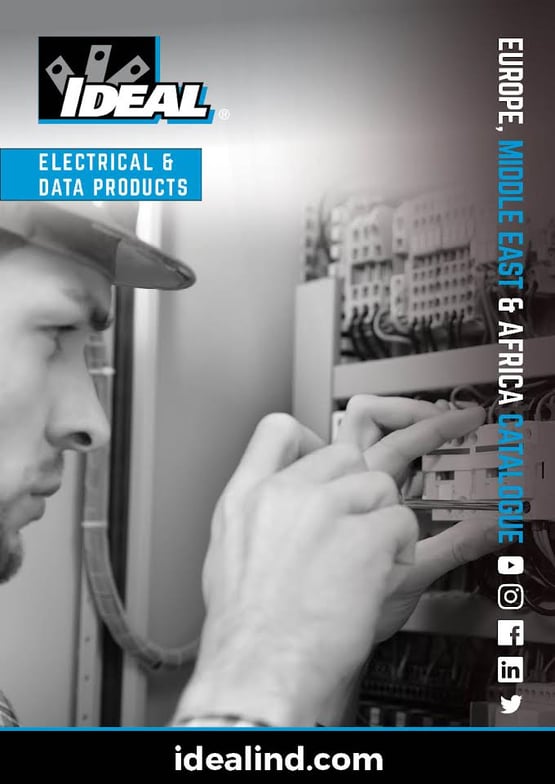 This catalogue is designed to provide you with accurate and useful information that will help you select the right products for your needs.
Request a Quote for Your Next Project