In conjunction with our partners in STEGO, Demesne Electrical can offer a complete range of thermal management products that are safe, reliable, efficient and integration friendly. As a result, you get an innovative, durable solution which in turn adds value to your own product, which is SIMPLY INNOVATIVE and BETTER FOR SURE.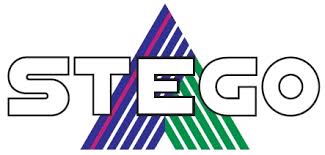 Constant changes from day to night temperatures, as well as extreme climatic conditions in particularly warm or cold regions are a challenge for electronic components. Fortunately for Demesne Electrical customers, STEGO offers Thermal Management solutions to protect sensitive parts in electrical enclosures and other installations from corrosion and malfunctions.
In the course of over 40 years, our products "Made in Germany" are appreciated for their reliability and longevity by customers worldwide. We manage to combine innovation and design of our products to complement each other for best use in your applications.
Learn more about our Panel Heaters, Panel Fans & Thermostats for use in electrical enclosures and control panels.
Panel Heaters |Cabinet Heaters | Electrical Enclosure Heaters
Use our PTC heaters, convection heaters, panel heaters/enclosure heaters to avoid temperature drops in your equipment preventing the formation of condensation. Fan heaters, heating element in combination with fan, additionally make sure that the warm interior is evenly distributed,
Panel Filter Fans | Electrical Enclosure Cooling Fans
Extreme high temperatures in enclosures and switch cabinets may cause malfunctions of electrical and electronic components. Our filter fan range, roof filter fans and further ventilation products prevent an overheating and the impairment of installations reliably.
Thermostats | Hygrostats for Electrical Enclosures
Ensure ideal conditions in your enclosures and switch cabinets with our temperature and humidity control systems: our temperature regulators and hygrostats control and regulate connected heaters, filter fans and heat exchangers in both AC as well as DC applications (DC regulators).
Panel LED Lighting | Electrical Enclosure Lighting
Create round the clock ideal lighting conditions in enclosures and cabinets. All LED lamps, enclosure lamps and cabinet lamps of our well-rounded product range can be placed with only minimal installation effort.
Stego Thermal Management for Effective Electronics Protection
With a complete range of cooling, heating, lighting and regulating solutions for electrical enclosures and control panels, talk to our team today about your next project.