New LED Lighting used for growing Fruit & Vegetables in Greenhouses.
Light is an important factor in the life of all plants. However, in the Autumn & Winter months the days are short, which means the amount of solar energy reaching the ground is small. This is where our Perfand LED Lighting for plants comes into play!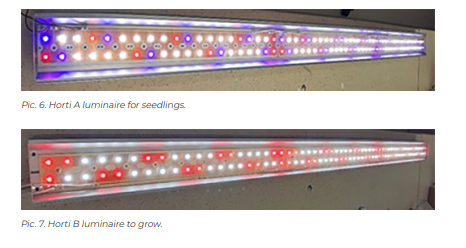 HORTI A shines with an increased stream of blue and red and is intended for seedlings.
HORTI B, on the other hand, shines with an increased stream of red colour & is intended for the growth of plants ( see pics above)
These luminaires have a patented light modulation system making it even more economical compared to lamps made in traditional LED technology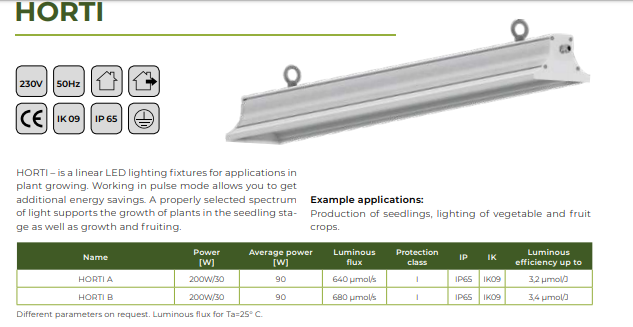 From our experience & opinions of growers, it appears that plants illuminated with HORTI luminaires had a higher mass & a clearly darker colour.
Very good rooting of cuttings was also observed.
Growers also emphasize that the impulse nature of light allows for free & unobtrusive work of employees in the illuminated objects.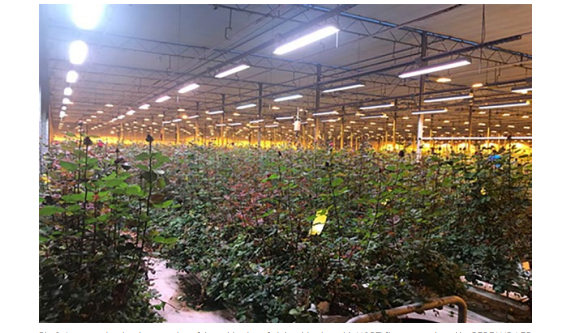 Got Questions on our LED Horti Lighting for plants?? Please contact us by clicking Our Logo below !