A new range of products for us at Demesne, we can now offer a complete range of ARC Flash Protection products to ensure safety on site at all times.

ARC Flash Equipment Online
Our Arc Flash partners Sicame UK designs and manufactures a wide range of electrical safety equipment that is used throughout the electrical distribution and supply industry.


The Sicame products are used across the globe by a number of electricity supply utilities, satisfying their demanding and onerous requirements on many varied network designs and in wide ranging climatic conditions.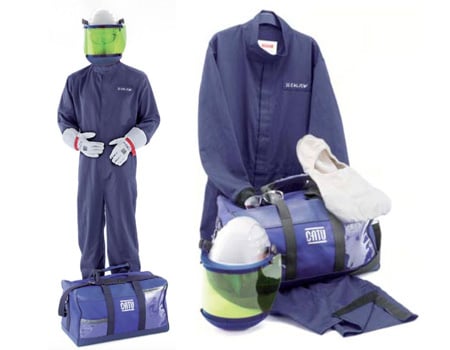 ARC Flash Class Chart
Arc Rating: A value of the energy necessary to pass through any given fabric to cause with 50% probability a second or third degree burn. This value is measured in calories/cm². The necessary Arc Rating for an article of clothing is determined by a Hazard/Risk Assessment and the resulting HRC.
| | |
| --- | --- |
| Class | |
| 0 | No APTV Value |
| 1 | 4-8 Cal/cm sq |
| 2 | 8-25 Cal/cm sq |
| 3 | 25-40 Cal/cm sq |
| 4 | 40 Cal/cm sq |
ISO Accredited ARC Flash Range
Sicame UK possess a quality management system accredited to ISO 9001:2015. As well as this Sicame holds network rail approval for its large range of polymeric insulators to replace traditional glass or porcelain overhead line equipment.
All the Arc Flash products are fully tested to British or harmonised European or IEC standards.
ARC Flash Equipment Ireland | Enquire Here
If you have any ARC Flash related enquiries please click button below...


ARC Flash Equipment Catalogue | Free Download
Alternatively, you can download the full Sicame Arc Flash Equipment catalogue by clicking the button below...