Coming later in 2019 is the new E COR wall mounted mild steel enclosures from our partners ETA.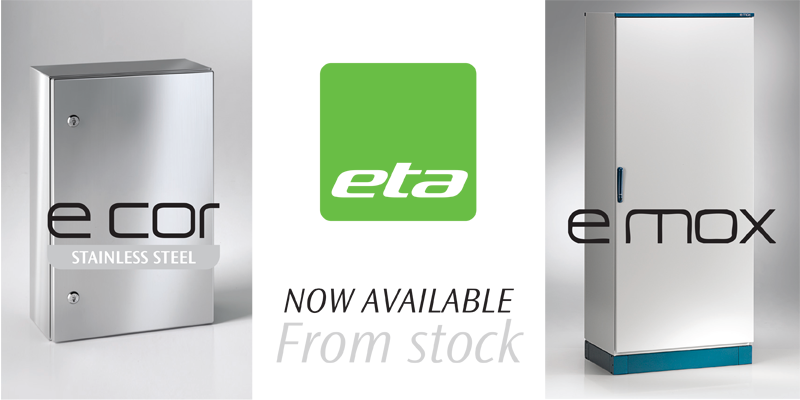 E COR Range Coming Later in 2019
This new E COR range will replace the historic ST range of mild steel electrical enclosures. The E COR range will be available during the 2nd quarter of 2019 for order. This will result in the phasing out of the ST range of electrical enclosures.
Electrical Cabinets, boxes and enclosures in general are often used with complex plant or machinery.
Ensuring these products maintain their aesthetic appearance and functionality over time is fundamental in sustaining the quality and value of the whole plant.
New Standard Treatment on All E COR Enclosures
The new E COR mild steel enclosures will be supplied with the new standard treatment E DUP - Double Layer Protection - which provides a frost layer of epoxy cathodic electrophoresis paint & a second coating with thermosetting epoxy-polyester powders according to the standard ETA electrostatic cycle.
ECOR STX & EMOX Cabinets Now Available
Available now from stock now & view-able on our web shop is the ECOR Stainless Steel range as well as the EMOX Floor Standing Cabinets.
Send Us Your Electrical Enclosure Enquiry Here
If you have any questions regarding any of the ETA Electrical Enclosures ranges please get in touch with us using the button below...