As authorised agents for Ellis Cable Cleats in Ireland, we can now offer our clients an informative CPD course around the importance of good cleating practice.

Ellis Patents CPD Course
The Ellis CPD Cable Cleats Course is an accredited CPD presentation designed to
raise awareness of the need for good cable cleating practice
addresses the electrical theory behind short circuit faults
illustrates examples of both poor & good practice with video footage.
Suited for Trainees & Professionals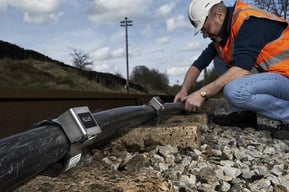 The presentation will help workers in all areas of the electrical & mechanical industry as well as system & structural engineers understand the importance of cleating & provide an overview of the appropriate standards in Ireland & the U.K.
The course suits trainees, graduates and experienced professionals.
Cable Cleat CPD Course
A brief outline of the course is below:
Brief introduction to Ellis Patents & their range of high quality cable cleats & hangers
The need for safe and secure cable installation
Relevant standards in Ireland & the U.K.
Testing procedures
Fault level theory
Short circuit testing with video footage
Applications and examples of on-site cleating
The presentation lasts for approximately 50 minutes when there will be time for a Q&A session for your team.
Enquire Here About Our Cable Cleats CPC Course
If your company is interested in learning more about our Industrial Cable Cleats CPD Course then please get in touch by clicking the button below.