New from our partners Conta Clip, this unique hands free door opener is ideal for cutting out cross contamination on those germ hot spots.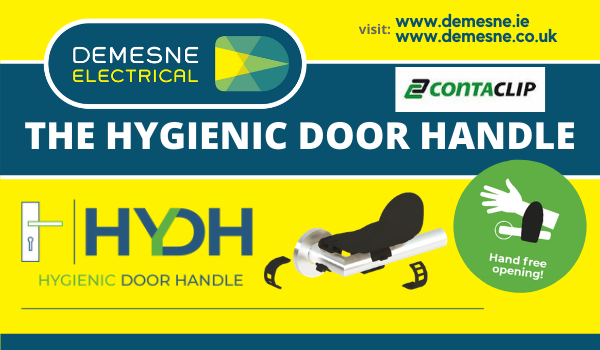 HYDH Hygienic Door Handle - Hands Free Opening
How does it work?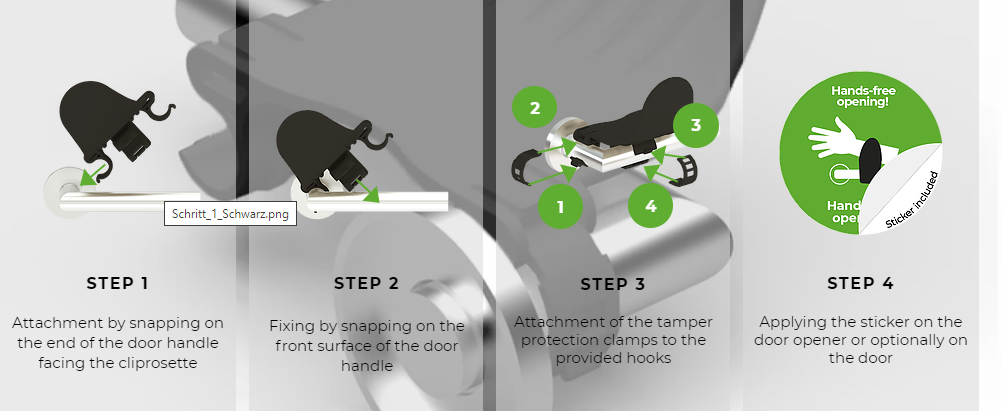 Key Features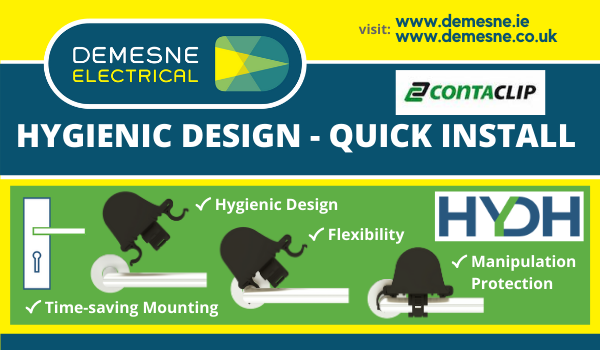 Quick & Easy Install With No Tools Required
Suitable For Most Door Handles
Tamper-Proof Clamps Protects The HYDH Against Tampering & Theft
Easy Cleaning -

Surface Made Of Glass Fibre Reinforced Polyamide
Watch for yourself how quick & easy it is to mount this device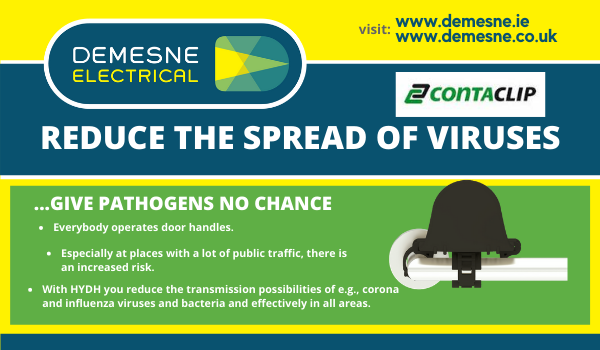 Enquire here today & find out
how to get your own
Hygienic Door Handle for your
premises !!
This product is very much "in demand" at the moment so don't miss out!