When buying Cable Lugs, how do you know if the crimping tool you have is compatible?
Klauke Cable Lugs + Crimping Tools = Safe, Secure & Matched System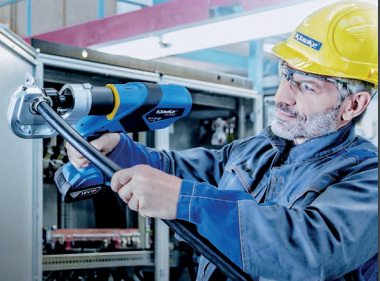 Ensure You Make The Right Connections With Klauke Crimping Tools...
A poorly crimped cable lug will cause an increase in joint resistance,
creating heat and in the worst case, a fire!
A Hexagonal crimp form is now the preferred style for most installers but it's very size specific to the diameter of the cable lug to create a perfect result (OD & ID). If the Cu tube size is smaller than that of the designed die, the crimp will not compress enough & if the Cu tube is too large, the crimp will create flash or 'ears' on the side of the connector. Often, the installer will file these off which reduces the amount of Cu in the lug & again, creates a high resistance connection.
Be Safe! Use A Crimping System
All cable lugs can only be crimped properly when a suitable system is used. A correctly matched die will form a complete hexagon, without any flashing and in most cases imprints the die or cable size reference in the outside of the barrel for inspection and QA purposes. To avoid such consequences, using a crimping tool from the same manufacturer as the cable lug to ensure a matched system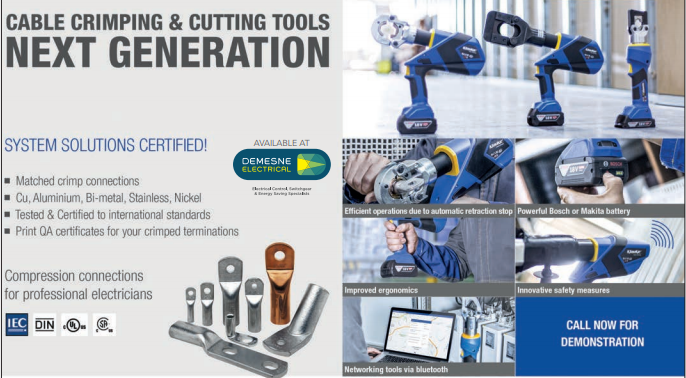 Klauke's Next Generation of Crimping Tools have built-in Pressure Monitoring ensures the correct force is applied by the compression tool – completing the system & ensuring a perfect connection every time!
We have the new 2020 Klauke Catalogue available for download right here... packed with their latest products, technical specs & much more...