In conjunction with our partners Stego, we can now offer complete Thermal Management solutions for most industrial applications.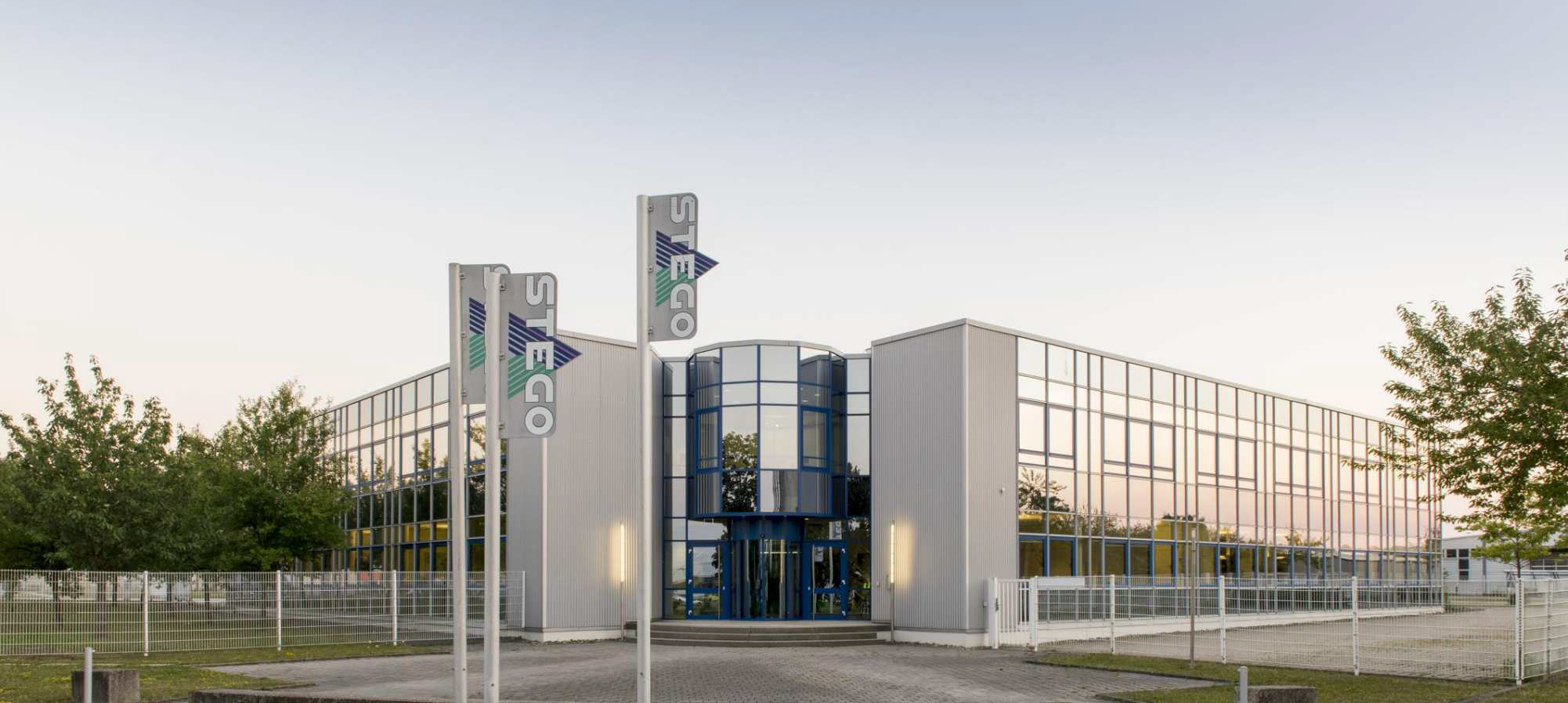 Stego are one of the world leaders in developing, manufacture and distribution solutions for the climatisation of control cabinets and enclosures. Their products ensure the operational safety of electrical and electronic components – in the case of temperature highs or lows and humidity caused by temperature fluctuations.
Patented, Quality Products
Stego offer the following on all their product range:
Patented Innovations - from a basic panel thermostat to an IoT capable Smart Sensor
Certified Quality -

Quality management according to

DIN EN ISO 9001/ISO 14001 and OHSAS 18001

Competent Customer Service - tech support, after sales support & custom product development
HEATING - Protection against frost and condensation
Optimised temperatures are of utmost importance in cabinets. STEGO heaters and fan heaters prevent dangerously low temperatures, humidity and ensure an equal distribution of warm air.

Heaters available with & without fans
5Watt up to 1200Watt
Aluminium & touch safe housings available
Din rail or screw mountings
Integrated thermostats
Quick connection terminals
COOLING - Protection against overheating
To protect installations from excessively high temperatures, STEGO filter fans ensure efficient cooling by circulating air.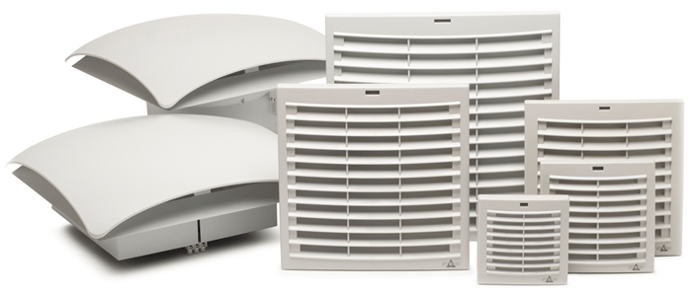 Market-standard cut-out sizes
Rachet mount mechanism for tool-free installation
Systems with new 'airflap outlet' technology
DC versions
Roof filter fans
19" Fan Trays
REGULATING & MONITORING - Constant monitoring
STEGO's temperature and humidity control systems perfect operating conditions for electrical and electronic installations and safeguard their performance.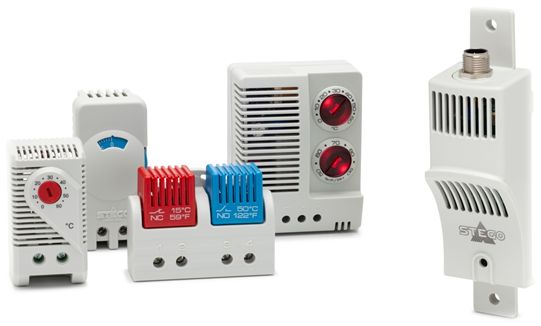 ORIGINAL bimetal regulators KTO and KTS
Adjustable / preset thermostats and hygrostats
2 in 1 devices
NC and NO
Thermostat and Hygrostat
AC and DC
Analog and digital Smart Sensors
LIGHTING - Control Panel lighting solutions
Our lighting solutions ensure that maintenance on electronic installations can be carried out night and day.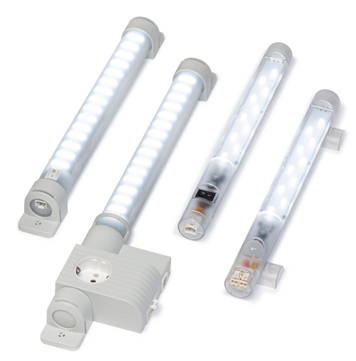 LED or energy saving lamps
On-/Off switch, movement sensor, connection for external door switch
Magnet, screw, or clip mounting options
Lights with integrated sockets
EX-PROTECTION - Explosion protection equipment
Specific requirements apply to the operation of electrical equipment in hazardous areas. STEGO heaters and thermostats meet international and European standards.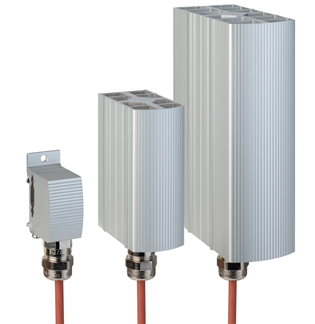 IECEx, ATEX, IN METRO, EAC
50 W to 250 W
Temperature class heaters T3, T4, T5
Temperature class thermostats T6
two cable lengths
Applications for Stego Thermal Management Products
Just some of the applications & industries where Stego Thermal Management products are suited: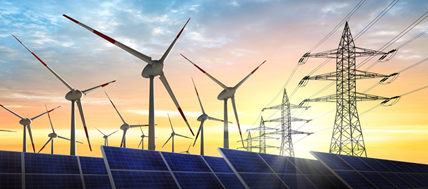 in Industrial Facilities
in Wind Power Stations
in Telecommunication
in Traffic Control Systems
in Railway Systems
in Parking Meters
in Machinery and Plant Engineering
in Mining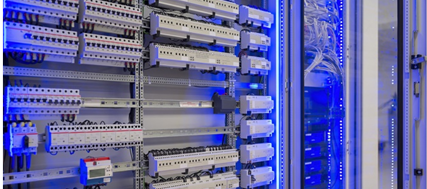 in Low-, Medium-, and High-Voltage Systems
in Solar Power Stations
in Mobile Phone Systems
in Electric Vehicle Charging Stations
in ATM's & Pay Stations
in Electric/Electronic Control & Display Systems
in Hazardous Areas, Chemistry & Petrochemistry
Safeguard the performance of your electrical installations today!
Our sales team can assist in selecting the correct product for your application. Enquire below ....