A new product in our range, the FiloSlim LV Cable Jointing System is perfect for repairing damaged cables quickly & easily on site.
Why replace when you can repair??
We are very excited to introduce The FILOSLIM Sheath Repair Kit which uses a totally enclosed mix & pour polyurethane resin technology, designed for use as a permanent repair of damaged cable sheaths!
No Heat Source Required |
No Specialist Tools |

Saves Time & Money

The combination of the Filoform 3D Gauze & the FILOSLIM Injection Resin, enables a quick & easy method of sealing and protecting damaged areas. The hydrocarbon resistant outer sealing tape offers protection in the tough conditions found in direct buried and free- standing applications.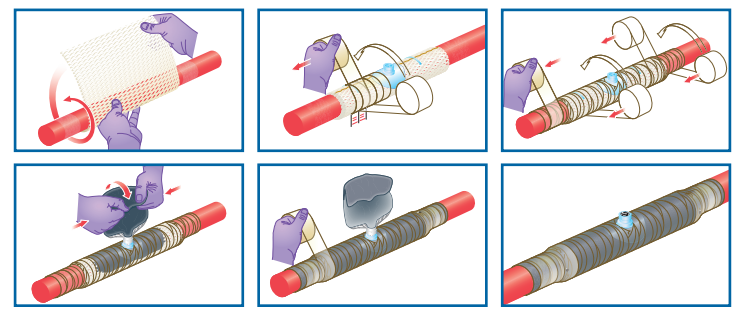 Product Features
No heat source required
No specialist tools
Enclosed mixing & pouring
Cables can be buried immediately after pouring the resin (full cure is achieved after 1 hour)
Suitable for cables up to 170mm diameter as standard
Suitable for use as a moisture seal
Suitable for direct buried and vertical applications
Suitable as an outer seal on EPR, XLPE, PVC and PILC LV and MV cable sheaths
Void filling properties of the resin, negate the requirement for additional mastic tapes or gap fillers
Kit contains all components required; including the resin, tape, nozzles and gloves
Seawater resistant
Hydrocarbon resistant
Can be de-laminated (tape & blue injection valve can be removed, once cured)


Check out the FiloSlim Sheath Repair Kit in action - Watch Video Below!
Get in touch with us below & our team will contact you shortly!