Demesne Electrical have many long standing partners around the globe. One of the longest is ETA (http://www.eta.it/en/), who are one of Europe's leading manufacturers of enclosure solutions for industrial & electronic applications.
Within the ETA range of enclosure solutions is a comprehensive range of stainless steel electrical enclosures, suited for applications in various heavy industries and manufacturing plants.
ECOR Stainless Steel Enclosures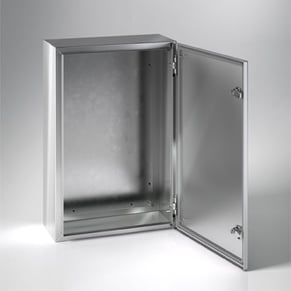 The ECOR stainless steel range are IP66 manufactured from AISI316L stainless steel. The ECOR enclosures range from 300mm high x 200mm wide x 150 deep right up to 1200mm high x 1000mm wide x 300mm deep.
Hinges on the body of the enclosure are made from zinc alloy
Hinges on the door are made from stainless steel
Advanced styling
Improved protection
Exceptional finish
EGRAN Stainless Steel Terminal Enclosures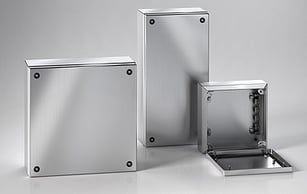 The new EGRAN range of stainless steel terminal enclosures are made from high quality AISI304 steel. Available in sizes starting at 150mm high x 150mm wide to 300mm high x 300mm wide.
SHX Stainless Steel Control Stations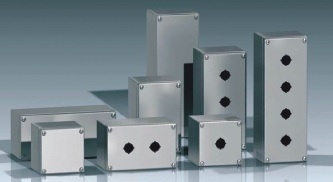 The SHX range from ETA comprises of stainless steel control stations that come complete with 1 hole, 2 hole or 3 hole pre-drilled.
These enclosures are IP66, made from 1.2mm AISI304L steel. Suited for heavy industry and food and beverage manufacturing areas where wash downs take place.
Interested in any of the above Electrical Enclosures?
Click HERE or the button below and one of our sales team will be in touch to discuss your requirements...