Demesne Electrical are a Proud Partner of Procell Professional Batteries - Procell Lithium Coins to serve the Professional Market.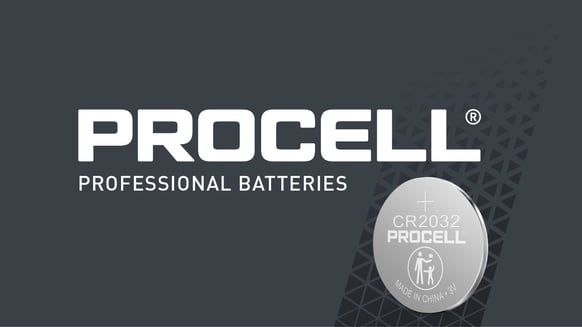 As master distributors of Procell Professional Batteries in Ireland, we would like to highlight the importance of using the correct battery for your personal and business devices and how the market demand for batteries is due to change in the coming years.

INTERNET OF THINGS

30 BILLION SMART DEVICES will be connected to the IoT by 2020.
10% of those devices are powered by (Alkaline, HPL, Lithium Coin).


210 BILLION SENSORS will be collecting data and feeding it to these 30 billion Smart Devices by 2020.
50% of those sensors will be powered by Lithium Primary cells (HPL, Coin)
Due to size constraints, infeasibility of a cord for power and the need for wireless communication of data, primary lithium cells are the ideal power source for sensors.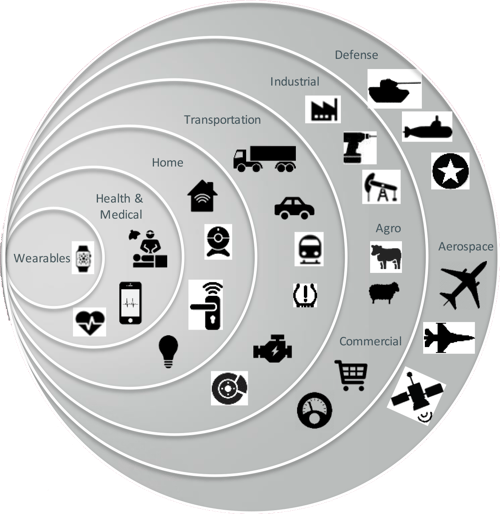 SMART DEVICES & SENSORS POWERED BY PRIMARY CELLS


COIN CELL BATTERY; A GREAT SOURCE OF ENERGY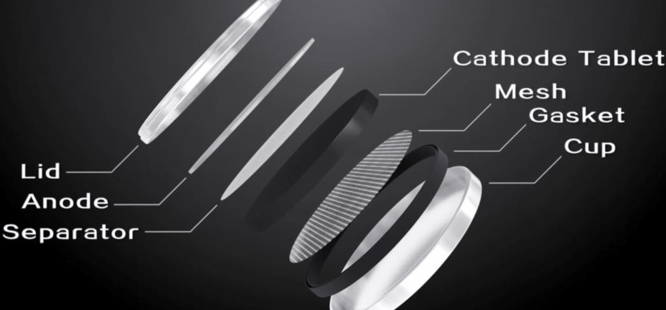 Lithium Battery

PROCELL INVESTS IN LITHIUM COIN INNOVATION TO MEET POWER DEMANDS OF NEW DEVICES
• Ideal for small handheld devices:
Low weight and easy to handle

• High energy density (double vs.
premium alkaline batteries)

• Flat discharge characteristic with
a high cell voltage (3V)

• Low self discharge (1 2%) 
very long shelf and operating life

• Excellent High/Cold temperature
performance 20C to +60C

PROCELL 1st PROFESSIONAL BRAND TO SERVE THE PROFESSIONAL MARKET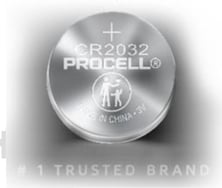 NEW Brand PROCELL Lithium COIN comes with:
• New improved packaging featuring tear line for
convenience and Child Safety mechanism

• New updated design to ensure optimised
performance characteristics in low high rate
devices
Procell® engineers, using smart technologies and conducting extensive testing, have developed Procell Lithium coins, first lithium coin to exclusively serve the professional market.



NEW PRODUCTS FROM PROCELL INCOMING

PROCELL branded Lithium Coin:
• Batteries are designed for the professional end-users in the Safety, Security, Smart Home, Infrastructure and Medical Segments.
• Batteries are designed for small, professional devices such as security sensors, key FOBs, glucometers, and other
related high tech sensing devices and monitors .

• Individually packed with perforation line to tear off and with a child safety mechanism




SUPERIORITY in cell construction

Formed cathode current collector (with indentations) serves two purposes:
• Better contact of cathode tablet with can leads to improvements in cell internal resistance (decreasing it) which in turn leads to better performance in high pulse (high rate) devices. Metal current collector to metal can contact provides consistent support during discharge to effectively allow for an optimal use of internal raw materials.

• Increased electrolyte content leads to better utilisation of cathode material which in turn leads to better performance of this cell design in high and low drain devices.

• Optimal performance means "raw material balance and good conductivity" so all raw materials are depleted consistently and equally; this leads to good performance results in performance discharge evaluations.

• Thanks to properly selected separator the electron flow is consistent to ensure good internal conductivity and low resistance inside.
Request a Quotation on Procell Batteries
Talk to our team today about your battery requirements;