The next generation panel fans have been launched from Cosmotec/Stulz. The popular GHV range of control panel fans are being replaced by the new Kyros3 GSV Filter Fans range.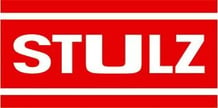 Kryos3 Range
Together with their new modern design, Kryos3 Filter Fans offer the same wide range of sizes and power supplies o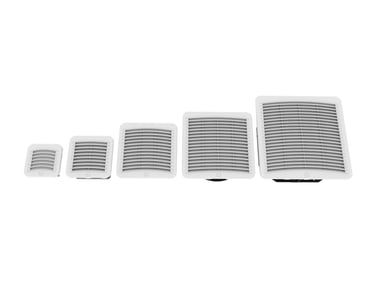 f the previous generation of GHV fans, allowing you choose the best solution for your application.
230 VAC

115 VAC

400/460 VAC

24 VDC

12 VDC (on request)

48 VDC (on request)
Thinner Profile - Smaller Depth
The filter fans can be installed on different types of enclosures with thickness from 0,8 to 3 mm. Thanks to its reduced depth compared to the previous version, the new Kryos3 allows the installation on smaller switchboards or with limited internal space.

New GSV10 Depth of 28.5mm Vs Old GKV10 Depth of 47.5mm
Kyros3 Reversable Air Flow
With just a quick procedure, it is possible to reverse the fan and the air flow from push to pull on all the models of the range.
Panel Fans Maintenance - Cleaning
The cleaning and the replacement of the filter are very easy and fast thanks to the flap-open of the front grid.
Fully Compatible With GKV Range
Kryos3 maintains the complete compatibility with the previous generations, allowing to mount the new filter fan on existing projects.
Stulz GVS IP Rating - Protection
The new Kryos3 filter fans assure protection against dust and water splashes with an IP54 protection. An additional filter is available that increases the protections degree to IP55 , in order to be able to install Kryos3 in more severe ambient conditions, without risks for the equipment inside the enclosure.
Official PDF Download - Now Available
We have the new GSV Panel Fans PDF available for you to download with all technical specs and information you will require.