For more than 45 years, DSG-Canusa is known for developing and producing High-Quality Heat Shrink Tubing and Cold-Applied Accessories as well as heat shrink equipment. Demesne Electrical offer a complete range of DSG-Canusa's reliable heat shrink products that can be used to protect wire harnesses, cables, pipes and tubes.

Heat Shrink Tubing & Cold Shrink - Complete Range Available At Demesne
DSG-Canusa support their customers in making the world a more sustainable place to live by developing supply products for renewable markets. Their products are suitable to use in rough environments where an optimum high-temperature and long term heat resistance is required. Demesne & DSG can be your experienced partner when you are looking for a specialist who can support you in planning your robust cable protection as well as providing you with helpful identification solutions.
Products for Renewable Industry
With our innovative products for the renewable energies market we ensure that wind turbines and other important application areas within wind farm turbines are sealed, isolated and protected.

The DSG product portfolio includes Halogen-Free Solutions with excellent Fire Safety Characteristics and high temperature products for protection against extreme temperatures and harsh environments. Their products ensure Reliable and Durable Insulation in the engine area and all electrical wiring harnesses.

DSG-Canusa's vast range of Heat Shrink products includes Thin-, Medium- and Heavy Wall Tubing made of Polyolefin, Fluoropolymer and Elastomer with or without adhesive. They have evolved from simple heat guns to high-performance shrink machines in standard or customised designs. Their mission is to lead the industry in manufacturing superior heat and cold shrink products that meet CGA, UL and other industry approved certifications as well as continuing their longstanding commitment to the research and development of leading materials, products and technologies.
DSG-CANUSA'S HEAT AND COLD SHRINK PRODUCTS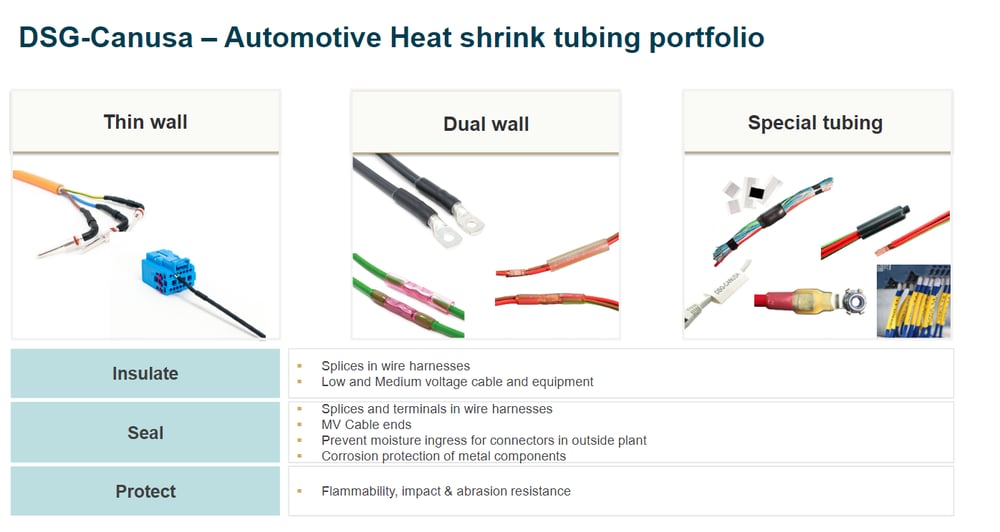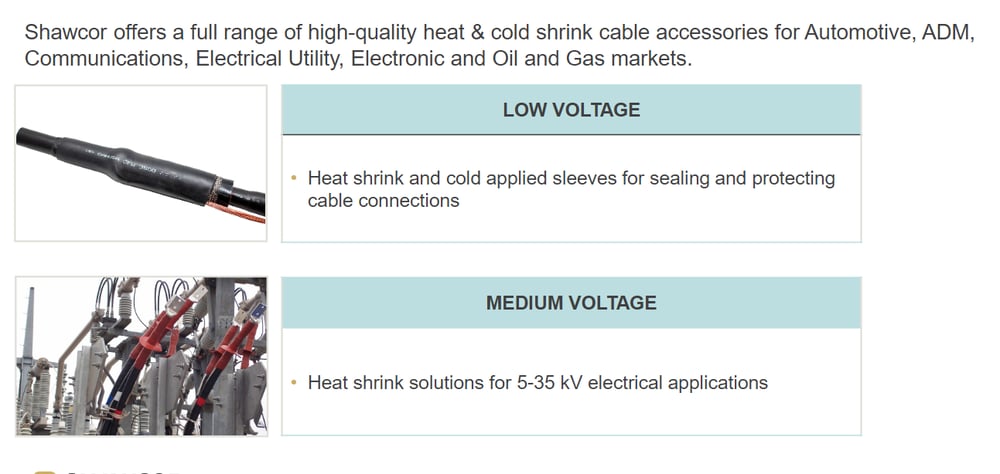 Browse the DSG Canusa range on our web shop OR Request a Quotation below...