Looking for ways to reduce the cost of machine safety??... Well one area to target is safety detection installation!
In an informative new white paper, Telemecanique Sensors describes how their "Simply easy!" installation processes reduce installation time and reduces installation costs.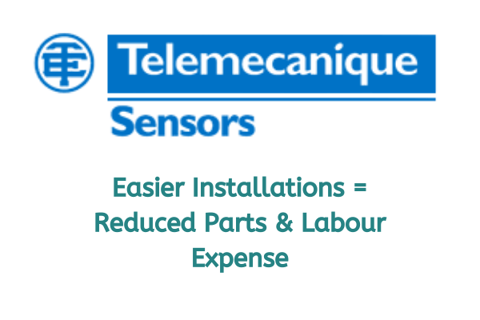 As automation systems become more sophisticated, so too have the products that support and make up those systems. While sensors were previously evaluated solely on the reliability of their performance, the ease of their integration now plays a considerable role.
Machine automation designers not only want reliable sensors, but they want them to be as close to "plug and play" as possible to reduce downtime.
Contactless XCSR RFID Safety Sensor = Safety Cost Reduction
The XCSR RFID Safety Sensor significantly differentiates itself from the competition in regard to reduced installation complexity and cost. By implementing the XCSR, the customer can eliminate the pairing of sensor transponders and readers, can reduce the connections necessary during the networking process, and can reduce the wiring to and time setting up an interface.
All of this, of course, translates into less installation time and reduced installation costs.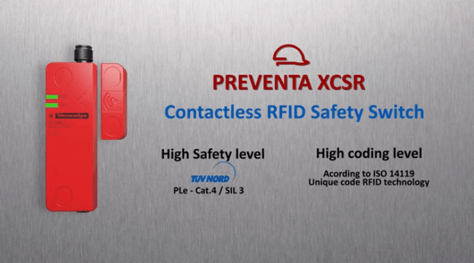 Want to find out more??
We have a Free Machine Safety Guide available
Click below to download this valuable resource!