There has been a huge rise in LED street lighting being installed in our neighborhoods, towns and cities in recent years. Surge protection should be considered for every replacement fitting...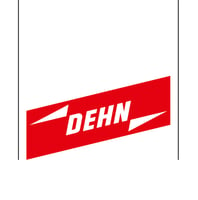 Dehn Solutions for Surge Protection in Street Lighting
Old street lighting lamps that have been in place for up to 30 years in some areas are now being replaced, including the poles themselves. The lamps are being replaced with highly efficient LED alternatives.
In my own housing estate in West Dublin these works are taking place with the ESB replacing approx 50 street lighting lamps and poles with an LED fitting, see before and after images below.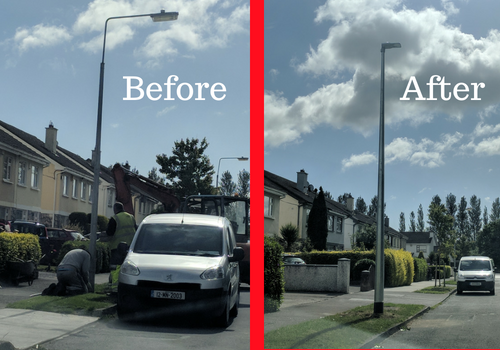 County Councils around Ireland are switching their street lighting to LED, as reported recently in the Irish Independent.
The advantages of switching to LED Street Lighting is obvious, with the reduction in maintenance costs a big factor in councils deciding to make the switch.
Lightning & Surge Protection Systems for Street Lighting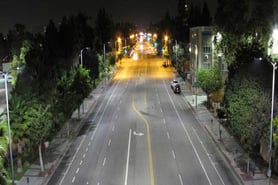 With all LED Street Lighting fittings being fitted a suitable surge protection unit should always be incorporated. LED has its advantages but replacement costs are still high and surge immunity is lower.
The consequences of damage become evident in partial or complete failure of the LED modules, destruction of the LED drivers, reduced brightness or failure of electronic control systems. Even if the LED light is still operational, surges normally negatively affect its lifetime.
Surge Protection Concept for Street Lighting |

Free Download
If DEHN arresters are integrated in LED street lights, the investment in LED technology is protected in the long term
Our Lightning and Surge Protection partners Dehn have produced an informative white paper tited 'Surge Protection Concept for Street Lighting' in which they explain how the correct surge arresters will ensure longevity of LED technology in street lighting.