Now more than ever, there are numerous applications for signalling products in industrial, commercial & retail due to social distancing guidelines. Read our signaling guide here...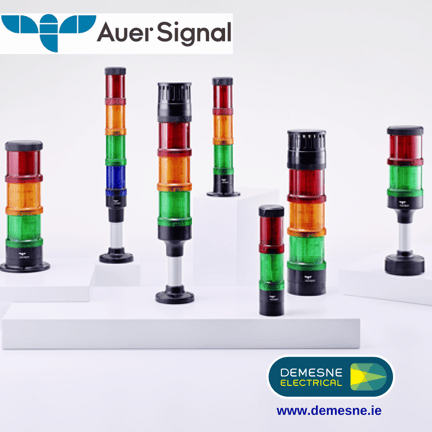 Industry Leading Beacons, Sounders & Sirens
Auer Signal is one of the world's leading manufacturers of signalling equipment and is present in over 70 countries today. In over 100 years of Auer Signal company history, the owner-managed family business has been a symbol of long-termpartnership, trust and dependability.
Signaling Equipment For Use Worldwide
Auer products are planned, constructed and tested by our development teams, meet the key international industrial and safety standards and can therefore be used all around the world.

Signaling equipment regulations should be adhered to at all times, in all areas of use. Below are some of the regulations you should ensure your signaling equipment meets:
Key Sound & Signaling Regulations
The sound pressure level of an audible signalling

device must be at least 15 dB higher than the ambi

-

ent sound level.

The frequency at which the signal is loudest must

differ as much as possible from the frequency of

the ambient sound.

The tone frequency of the audible signalling

device must be between 300 and 3000 Hz.

Pulsing and alternating tones are more

effective than continuous tones.
How Effective An Audible Signaling Devise Is, Will Depend On
The sound pressure level in decibels (dB)

The tone frequency in hertz (Hz)

The distance between the signalling

device and the receiver

The influence of other sources of interference

and ambient noise

The quantifiable factors, such as the sound pres

-

sure in decibels (dB) and tone frequency in hertz

(Hz), are disclosed for all audible signalling

equipment from Auer Signal.

The sound pressure

level specified for Auer Signal audible devices

will have been measured in an anechoic chamber

at a distance of 1 m.
Visual Signal lights for effective signalling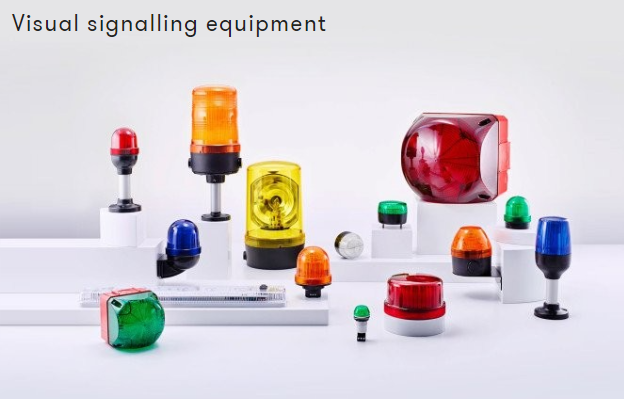 Our signal lights are used in a variety of applications. Through extensive development, extensive product and long-term tests, we can ensure safe and long-lasting operation even under harsh environmental conditions. This means that you will find a wide range of signal lights in our product portfolio, which is offered with different degrees of protection and functions.
We have LED strobe lights, flashing beacons and steady beacons available as panel mount & surface mount devices.
Audible signalling equipments differs in its...
1. Volume
The volume of an audible sound or signal is rela
tive. Although an increase in the sound pressure
of 3 dB means that the sound energy has doubled,
the human ear only senses that the volume has
doubled when there has been an increase of 10 dB.
Our sense of hearing can therefore be said to
work on a logarithmic scale.
As well as the absolute volume of a signal, the
perceived volume is also determined by the
distance between the sounder and the person.
When this distance is doubled, this equates to a 6 dB decrease in the sound pressure. The signal is then perceived to be about 25% quieter. The following range table can be used as a basis for estimating the sound level. These values only serve as a guideline, however, as environmental factors such as wind speed, wind direction, humi-dity and weather conditions do also have an effect on audible signals.
Audible signalling equipment produces different tones at different frequencies.
Electronic soundersand multi-tone alarm sounders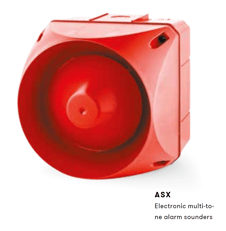 In electronic sounders from Auer Signal, the audible signal is generated electronically by a microprocessor, before being enhanced and then emitted by a loudspeaker. In smaller devices, sound capsules are used as loudspeakers, whilst pressure chamber or traditional loudspeakers are deployed in more powerful devices.
Given that the audible signal is generated electro
-
nically, electronic sounders from Auer Signal can
produce a wide range of different tones and fre
-
quencies. The advantage of this is that there is a
huge choice of tones available, meaning that seve
-
ral clearly distinguishable signals can be assigned
to different meanings or areas of application.
There is also the option of implementing special
customer-specific solutions for tones.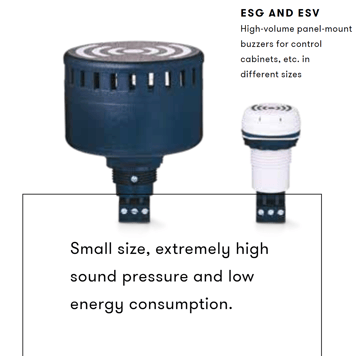 Piezoelectric crystals change shape when volta-ge is applied. Use is made of this property, with piezoelectric crystals being attached to a brass disc and voltage being applied at short interva-ls. This causes the crystal to vibrate against the disc and generate noise, with frequencies of up to 4000 Hz being reached.
If a special design measure based on the resonan-ce principle is taken, extremely high sound pres-sures can be reached using this method.
Piezo buzzers afford the advantage that extre-mely high sound pressure levels can be produced despite a compact design, low energy consumpti-on and relatively cost-effective price.
Social Distancing & Crowd Control Kits
With the recent government guidelines around social distancing, signaling equipment is more important now than ever. Offices, bars, restaurants, retail units and more will now require effective signaling equipment to ensure social distancing is adhered to.
With this in mind we have produced a Crowd Control Kit using Auer signaling equipment and a Schneider Electric pushbutton station.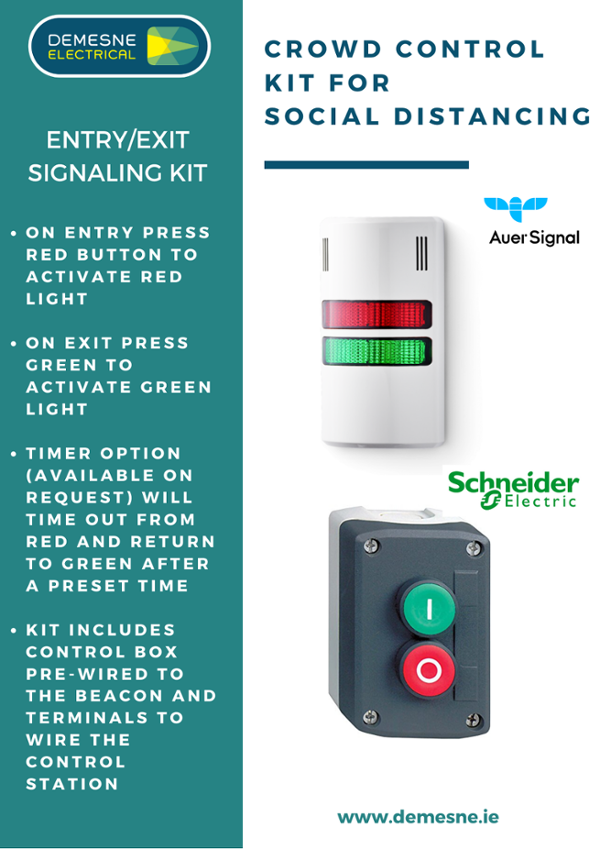 Download Your FREE Auer Signal Catalogue & Discover The Full Range For Yourself!

Contact Us
Submit an enquiry below to our Sales Team today about our Crowd Control Kit & signaling devices for your business premises!