Demesne are very excited to introduce a New Generation of Power Monitoring: The Sifam Tinsley AP15-3DL-RJ12 Multi-Function Power Meter
The Sifam Tinsley AP15-3DL-RJ12 Multi-Function Power Meter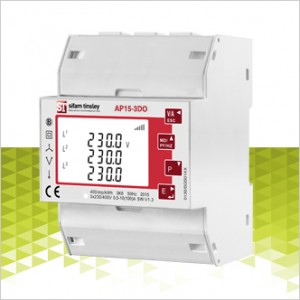 Features of AP15-3DL-RJ12 Dual Load Meter
New generation modern design power monitor that will measure & display electrical power quality parameters for 2 three phase circuits.
Replacing the need for use of two separate meters, this has been designed specifically for a split load board where power & lighting has to be measured separately.
Engineered to cover most applications (Three Phase networks / Built in Pulsed and RS485 Modbus / Import and Export kWh), replacing the need for several different models of this power meter.
Produced to the highest quality & utilises the latest microprocessor and technology.
Back-lit display & 16 different measuring parameters - Including a negative power reading to indicate reversal of CT installation or connection.
With built in pulsed outputs & RS485 Modbus RTU it is fully compatible for integration with BMS and remote monitoring systems.
This specific model from the Sifam Tinsley RJ range is configured to work in conjunction with our RJ12 fast connect CT's.
Easy Installation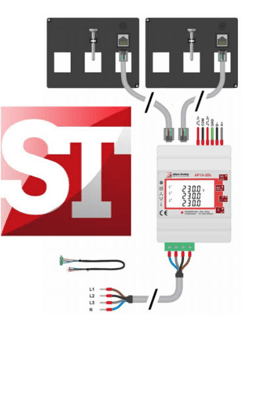 Meter to CT RJ12 Cable - Pre-Wired Looms Ensure An Error Free Install...the RJ12 cable is a proven method of connecting
the meter to the current transformer significantly quicker
Voltage to Fuse Loom - Quick and easy to connect, no auxiliary! ...The pre-wired plug of the Voltage to Fuse loom clicks into the AP15-3DL meter and has
open tails on the other end for connection to the appropriate fused breaker
Download Your Own Data Sheet With The Full List Of Features & Technical Information!
Click Below..
Or leave a comment below & Our Team will be in touch!