Demesne are very proud to be stockists of the Klauke Range of Powered Professional Tools. We stock both Manual Hydraulic & Battery Hydraulic Powered Tools For Cutting Cable!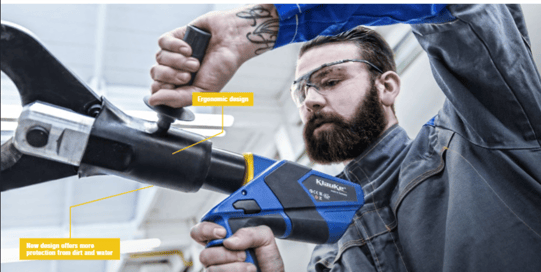 Wacth Comparison of Manual vs Battery Powered Tools in video below...
Klauke Manual Hydraulic Cable Cutters
Some of our best sellers are the Klauke Standard Manual Hydraulic Cutters are the

Klauke Battery Powered Hydraulic Cable Cutters
Or you can up your game with the Klauke Battery Hydraulic Cutters which also prove to be Reliable, Quicker to get the job done & Cost Saving

Whichever you choose, whether it be Manual or Hydraulic you can't go wrong with Our Klauke Range Of Professional Tools!
Download Your FREE 2020 Klauke Contractor Tooling e-Catalogue
Book Your Free, No Obligation Demo
Or email us here today to book a free no obligation demo of the
Klauke range of Battery Cable Cutters & Crimping Tools