KATKO Isolators allow you to build safe, flexible and functional solar power system. Learn more about their PV range here...

Katko PV Photovoltaic DC Isolator Switches
KATKO's range of PV switches are used to break direct current so that solar panels or an inverter can be safely isolated for maintenance. PV switch can be installed for individual panels or a string of panels. Made of self-extinguishing material the Katko Photovoltaic (PV) isolators have been developed to be durable under difficult climatic conditions and require no extra protective coating.
Our Katko product range has been built in order to ensure safety, reliability and performance. With superior temperature performance including good resistance against UV and many chemicals. The Katko photovoltaic range is excellent for Solar Panel systems.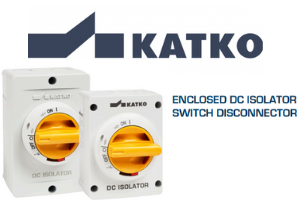 When asked about the massive growth in this range of products in recent years, Katko's Sami Kokkomäki had this to say:
"We have seen a tremendous growth of solar power in Nordic countries during the last two years. It has proven to be profitable and beneficial way to produce electricity. We are delighted to see that the systems are mostly being installed utilizing sufficient isolation possibilities to ensure safety and easy maintenance."
Sami Kokkomäki | Katko Sales Director (Europe & America)
Key Benefits Of PV Photovoltaic Isolators
Up to 32 A 1200 V DC

Tested according to IEC 60947- 3 for utilisation category DC-PV2, along with previously tested DC21B

1, 2, 3 and 4 pole versions

Compatible with K/PV 2P and K/PV 4P front plates, LK10 handle and L=100/200/300 AD11 shafts

LK10 with door interlock with defeat mechanism, Padlockable

Available in Polycarbonate and Aluminium enclosures

IP 66 Enclosure types U2 (PVM) and A2 (PVA)

Self-extinguishing material

Excellent insulating properties

Good resistance against many chemicals and UV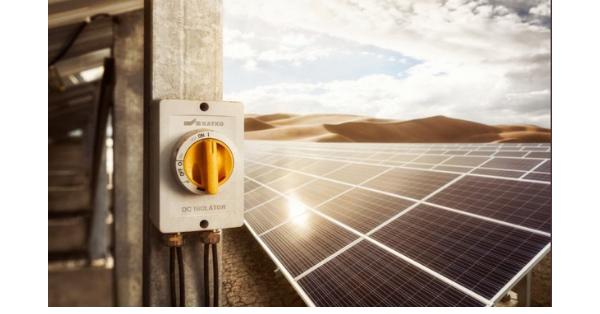 Information Leaflet Available Here - PV Photovoltaic DC Isolator Switches
Packed Full Of Information...
Full Specifications - Part Codes - Information Table (Helping You Select The Correct Isolator) - Technical Data
Safe Isolation in Solar Power System
You will find suitable products from KATKO product range to isolate both DC and AC side safely in your solar power application. Secure isolation of current is very important to handle the maintenance and fixing of the system. Dividing the panels to strings allows you to work safely and fluently only on critical parts of the system and allow the rest of the power generation to be utilized.
There is variance in national guidelines, how solar power applications should be built. However, all instructions and local requirements aim to have a safe and secure system. Local requirements should always be followed. KATKO general recommendation can be seen in the image below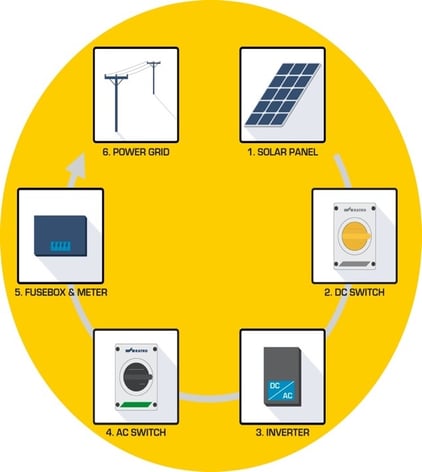 You Can Get In Touch With Our

Expert Sales Team

HERE

- We're Ready To Answer Any Questions You May Have!