The new ILME CDSH Squich inserts for Multipin Connectors are now available. Save time & space on your next inserts project. All the info here...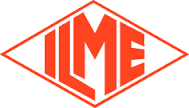 The continuous demand for a greater number of poles and of smaller dimensions has led to the design and manufacture of the new CDSH series, which offers single connectors with a maximum number of 84 poles that occupy the same space of standard connectors with screw/spring connection.
The new ILME CDSH squich inserts range allows
Up to 70% space saving, due to high density of contacts

50% less time spent wiring thanks to spring connection

No special cable preperation required (stripping only)

No tools required

Excellent fastening solution

Excellent resistance to strong vibrations from machinery etc.
A perfect alternative to Harting Multipin Connectors the complete ILME range can be viewed here in our web shop.
New ILME Connectors catalogue download available - Click on the image below