There are many obvious dangers and hazards working with live cables. Cutting a live electrical cable can lead to serious injury and in some cases death.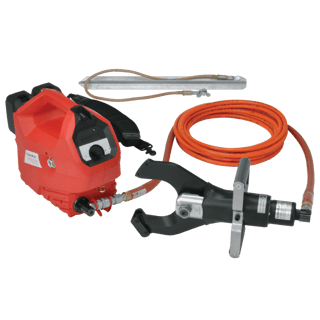 Klauke have introduced a new tool to the market that allows safe cutting of aluminium and copper cables without a steel armour.
Electrical Safety On Site
The new ASSG Klauke battery powered hydraulic safety cutting tool is BG certified for AL/Cu cables up to 6okV. The tool comes with a 360 degree rotating cutting head and a remote control for increased comfort and safety, as well as a 10 meter long safety hydraulic hose.
Click the video below to see a full product demo.
You can also click the button below to request a call back from one of our sales team on this great new product from our partners Klauke...