Together with our partners Martindale Electric, we bring you free access to the Martindale Safe Isolation Library of articles, guides and videos...
Electrical Safety & Safe Isolation On-Site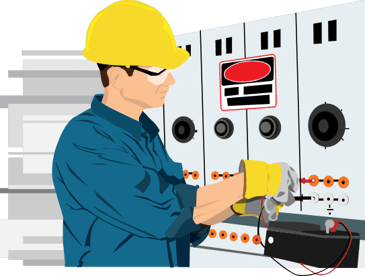 There are around 1,000 serious accidents per year at work due to direct contact with electricity and 10 times as many involving electricity.
16% of all fatalities from accidents at work are electricity related

The consequences for all involved are devastating

From 2016 penalties for health & safety violations got much tougher
New sentencing guidelines for Health & Safety offences – Feb 2016
Emphasis changed such that fines apply to putting employees at risk, not just accidents

Imprisonment more likely for directors, managers, employees

Higher fines up to £10M for large companies who have a high level of culpability
Free Access to Vast Safe Isolation Library

Along with our partners Martindale Electric, we can now offer free access to the Martindale Electric Safe Isolation resource library. Martindale will share their wealth of experience in helping maintenance and installation teams stay safe:
Making it easy to choose the right equipment

Getting to grips with the procedures

Achieving compliance with the Electricity at Work Regulations

Staying safe on-site.

Get Access to Articles, Videos, Charts & more...
Article: Safe Isolation procedures and proper equipment save lives

Presentation: Electrical Safe Working – What you need to know

Video: Safe Isolation with Martindale VIPDLOK Kits presented by Dave Austin

Application note: Stiffer penalties for electricity at work violations

HSE New Release: Company fined £900k after worker suffers electric shock

Poster: Six steps to safe maintenance

Flow chart: Safe Isolation

Poster: Measurement categories explained

Catalogue: Total solutions for safe isolation