Our long term partners Auer of Austria have been manufacturing signalling equipment since 1910.
Auer Signal: Brighter & Louder Since 1910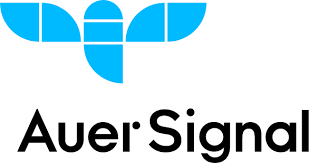 Signalling equipment from Auer is an example of the highest level of engineering and quality. Their range of products comprises of:
LED Beacons

LED Strobe Beacons

Signal Towers

Signal & Audible Combi units

Multi Tone Sounders & Horns

A range of EX rated beacons & Telephones...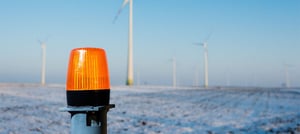 Visual Testing
Before one of their signalling devices goes into production, it must pass a series of stringent tests. The luminous intensity and the luminance distribution are measured from different viewing angles using a photogoniometer. This test demonstrates the light distribution and luminous inensity of our beacons.
Audible Testing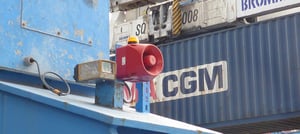 Auer have their own audible measuring rooms where they test all their horns and buzzers. This enables them to measure the sound pressure of our audible signalling equipment precisely. Along with the sound pressure, the
frequency response is also extremely important. It describes the sound pressure at a certain frequency. This information helps to select the right audible signalling equipment for the relevant application.
Auer Range of Products - From High End to Cost Effective
The Auer range of products covers the complete range of audible and signalling equipment required to keep factory floors and industrial units safe.
At Auer Signal, you will find a complete product range of high-quality signalling equipment. In the optical signalling equipment range you can choose between an LED signal beacon from our premium Q series or a cost-effective LED flashing beacon from our G series, for example.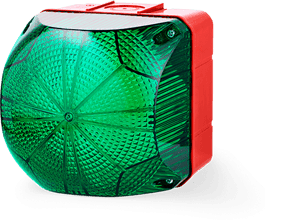 Polycarbonate the Choice of Material for Auer Beacons
The choice of Polycarbonate material has many advantages, including:
high impact resistance

virtually vandal proof

high temperature resistance

UV stabilised

lenses available in 6 different colours

Auer Mounting Types - All Possibilities
We have the right mounting solution for every application, regardless of how the signalling device is mounted. Be it horizontally, vertically, on a wall, on a pipe or magnetically.

Auer Signalling Equipment - Catalogue Download Here
Alternatively, click below to receive a call back from our sales team regarding your signalling requirements...