Changes are coming this year to wiring regulations across Ireland & are already in place in the UK. Here we ask Dehn UK engineer Robin Earl about the effects these changes will have on Surge Protection in the electrical industry.
Wiring Regulations Amendments
Following on from changes to the IEC 60364 series across Europe and UK, there are significant changes planned for the new edition of our wiring regulations.

Wiring Regulations - Why is There a Need For a Change?
It's been over ten years since the last set of rules were published in Ireland and as we change from traditional electrical components to using more sensitive electronic parts, surge voltages are becoming more of a problem.
Damage caused to sensitive circuits such as LED lighting, PLCs etc. by electrical surges can be generated from many sources, not just lightning, these include:
Switching over voltages produced by current using equipment located within the installation.
Over voltages on other incoming services such as telephone lines, internet connections.
Over voltages on other services feeding other structures such as secondary buildings, external installations/lighting, power-lines feeding external sensors.
Requirement for Risk Assessment
If these planned changes come into the wiring regulations, then a risk assessment will have to take place to ensure protection against transient over voltages. This will be provided by the installation of surge protective devices (SPDs).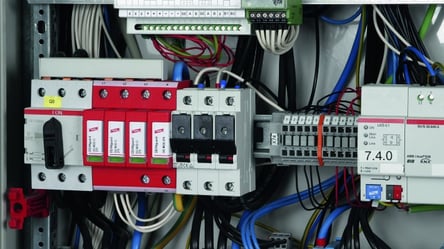 Protection against transient over-voltage shall be provided where the consequence caused by over-voltage affects:
Human life, e.g. safety services, medical care facilities.
Public services and cultural heritage ,e.g. loss of public services, IT centres, museums.
Commercial or industrial activity, e.g. hotels, banks, industries, commercial markets, farms.
A large building containing a large number of individuals, e.g. offices, schools.
This is a none exhaustive list and apart from single dwelling units, most commercial and industrial buildings/businesses will need to be compliant with the changes.
For advice on this or on what SPDs you may need for your installation please speak to the Demesne Electrical Technical Team.
Learn More & Register For Our Electrical Trade Event
For more information on this these changes you can come to Robin Earls talk at our Premier League Electrical Trade Event, taking place on Thursday September 19th 2019.
Register your attendance below...