With the 2020 EU Directives fast approaching, Demesne are offering a FREE Lighting Survey for your business to help you meet EU Directives by 2020.

Europe 2020 LED Lighting Strategy
The European Comission in 2012 produced a report on LED and OLED based solid state lighting entitled "Lighting The Future - Accelerating the deployment of innovative lighting technologies."
In the report were a number of initiatives to accelerate the use of LED technology in buildings and businesses across Europe.
This report is part of the Digital Agenda for Europe initative, under the Europe 2020 Strategy that aims to stimulate 'smart, sustainable and inclusive' growth.
Buildings accounts for 40% of Europe's energy consumption.

Greater energy efficiency will help European companies improve their competitiveness by keeping their costs down.

The existing ecodesign framework could add an extra €55 billion in yearly revenues for European businesses by 2020.
FREE LED Lighting Survey For Your Business
With this in mind, Demesne are offering a FREE Lighting Survey for your business.
One of our fully qualified lighting engineers will visit your building and carry out a comprehensive lighting survey, with advice on how you can save energy in and around your building.
Following the survey you will receive a comprehensive report with the following information -
Actual annual energy consumption Vs. potential annual energy consumption

Total investment required

Accurate payback period on that investmemt

Information on available grants for your energy saving project, see below for more info on grants available.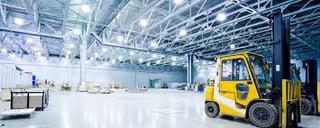 Claim Up To 30% Back In Energy Saving Grants
We can also give you information on how you can claim back up to 30% of the cost of your lighting upgrade, via our energy partners Energia.
Since January 2014 Energia has chosen to position itself right at the forefront of the energy saving initiative to improve the nations energy efficiencies.
Claim your FREE Lighting Survey here today and we will send you the Energia Funding Scheme 'Cash For Kilowatts' PDF.
Our Lighting Survey, Audit Report and all advice given are completely free with no obligation to purchase.