A case study on the use of DSG heat shrink tubing on a wind turbine application, providing protection against a large range of tempeartures.

Wind Turbine Case Study
Securing our customer's investment with our heat shrink solution for protection against high temperatures.
Wind energy is one of the main pillars in the production of renewable energy.

Sustainable installations and technical innovations play a major role in the generation of energy from wind turbines - the more powerful and sustainable the turbines are, the more clean energy is generated.

For this newly developed wind turbine, our customer was looking for a solution to insulate an unprotected copper-bar between the stator and the terminal box. The insulation solution needed to be able to withstand the required dielectric strength of 16kV/mm as well as support a broad continuous operating temperature range of -75°C up to 150°C.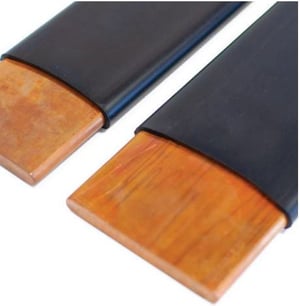 A recent project involved three different possible solutions: Insulation with tape, painting or heat shrink tube.
Moreover,

we are able to offer solutions with a continuous operating temperature of up to 220°C.

The insulation with tape was quickly dismissed:
The
application of the necessary criss-cross layering was taking too long and the risk of humidity creepage too high.


In the end, the client was faced with the decision between the insulation painting and our heat shrink solution.

Our solution did convince due to a number of benefits: Easy and time efficient installation, excellent sealing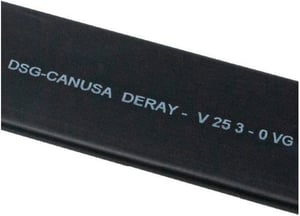 against humidity, successful testing for 150°C high temperature protection, long term asset protection and investment security with zero to none MRO activity and the benefit of a globally available, repeatable and adaptable solution for offshore as well as onshore applications.

Situation
Unprotected copper-bar connection between the stator and the terminal box.
Products
High temperature heat shrink solution to insulate and withstand dielectric strength.
Services
Technical support, custom-engineered application solution provided by DSG & Demesne Electrical
Our Solution
Our solution with heat shrink tube DERAY®-V 25 offers long term asset protection offshore and onshore as well as optimized process speed with a continuous operating temperature of -75°C to 150°C and zero to none MRO.

Download Your Very Own Copy Of The SHAWCOR DSG-Canusa Product Selection Brochure Here!!
Packed Full Of Heat Shrink Tubing Options - Including High Temperature Products