Our partners Klauke have a vast range of cable connectors, crimps & cable lugs available to our customers from their vast product range.
Everything in the Klauke range is designed & manufactured in their state of the art premises in Germany. One range of cable lugs that we have been asked for in the last few months is a cable lug to suit switchgear: MCCB's & Isolators.
Klauke Narrow Palm Cable Lugs
Klauke switch gear narrow palm cable lugs is a range of tubular copper lugs with a reduced fixing area. Sometimes known as a contained palm these lugs enable connection to low voltage circuit breakers and terminal blocks. The cable sizes covered by this style of lug range from 35 to 300mm².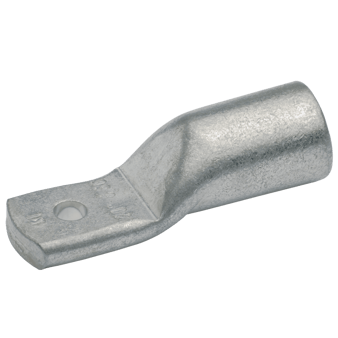 Narrown Palm Lug Product Features
For multi-stranded round conductors, e.g. to DIN EN 60228 Cl. 2

For pre-rounded multi-stranded sector shaped conductors

For connecting in switch cabinets with reduced connecting space

Narrow palm version specially manufactured without material loss

In combination with EKM 60 ID suitable for fine-stranded conductors
Characteristics
Annealed material optimises material and crimping properties

Simple and safe connection due to flat contact surfaces and internal chamfer
Surface
Tin-plated to protect against corrosion