We are currently recruiting for a full time Internal Sales Manager.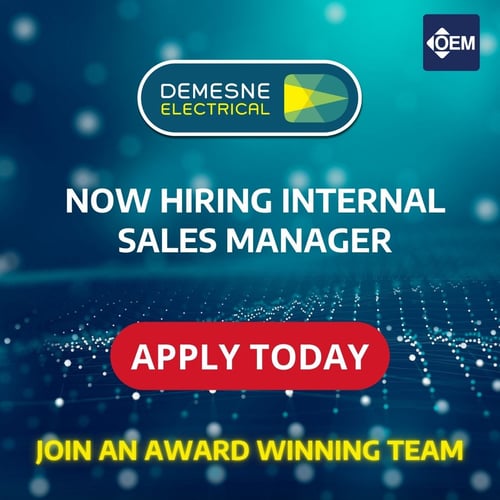 This is an excellent opportunity for someone that is customer focused and interested in assisting and
implementing quality process improvements within a fast-paced environment.

To oversee the day-to-day functions of the sales office and trade counter, ensuring best practice procedures are adhered to in line with our ISO 9001:2015 standard.

Ensuring well trained staff are available, and reporting back to Regional Sales Manager on a regular basis.

Being part of a project team to introduce SAP system within the sales environment, following through to the

implementation and provide training to staff members.

THE REQUIRMENTS:

- Minimum of 2 years' management experience in a similar environment essential
- Previous experience with SAP would be desirable.
- An electrical qualification or background would be a huge advantage but not essential.
- Excellent communication skills essential

START DATE: Immediate
SALARY: Negotiable depending on experience and skill set.
BONUS: Applicable after 6 months successful probation, and achieving set KPI targets

Employee Healthcare Benefit after 1 year service and Pension after 2 years.



Apply to

corona@demesne.ie

with CV.