According to the Electrical Safety Foundation, construction workers, installation and maintenance professionals make up the majority of all electrical fatalities in the workplace. Grab your free Electrical Safety PDF here...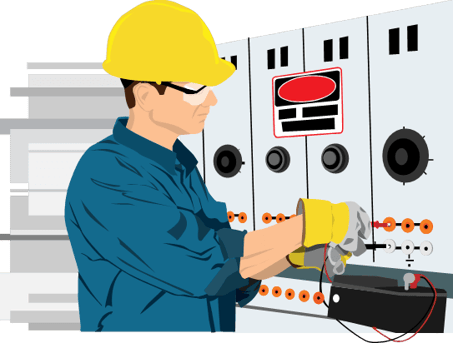 Electrical Workplace Fatalities
Some of the top causes of workplace electrical fatalities include
Contact with overhead power lines

Contact with live cables and transformers

Contact with electric current while working on tools or lighting
With this in mind our electrical safety partners Martindale Electric have drawn up 6 Steps to Safe Electrical Maintenance.
6 Steps To Safe Electrical Maintenance
Step 1 - Ensure all power sources are disconnected. This includes industrial plugs and sockets, transformers and power supplies.
Step 2 - Locate the source of the power supply
Step 3 - Isolate the source of the power supply. Use an approved electrical safety padlock, labelled with 'Do Not Remove'
Step 4 - An important step that may be overlooked by some is to use a proving device that shows your voltage testing tool is working effectively. By doing this you are removing any chance that your voltage testing tool may be faulty or its batteries may be dead, which could result in serious injury or death if that tool is used on a live circuit.
Step 5 - Now you can safely test that the power supply is isolated with your voltage tester.
Step 6 - Re-prove the voltage tester using the proving unit again.