Introducing the new range of LED Energy Efficient Lighting from Voltica - LED Fittings suitable for all industrial applications. Talk to us today about your requirments...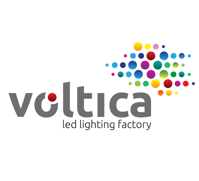 Demesne Electrical are delighted to announce a new partnership with Poland's premier LED lighting manufacturer Voltica.
Voltica are a leading supplier of LED energy saving lighting solutions for a wide range of industries such as warehouses, manufacturing plants, hospitals, garage forecourts, motorway and street lighting, cold stores and food
All the Voltica products are designed and manufactured in their factory in Poland and are certified with EU standards. All of the products have patent certs.
Reliability of the products and long services life of LED diodes from Bridgelux (100 000 hours of work), results in minimizing the costs of service for several years of operation.
Ten Year Warranty On All LED Products
Such is Volticas confidence in their products they offer an incredible 10 years warranty on all their products, meaning a maintenance free lighting solution for you.
Voltica LED Lighting Projects Across Europe
Voltica have provided LED lighting solutions for many projects across Europe. Some of their recent projects include -
Dublin Airport

Coca Cola

Danone

Skoda Poland

Carrefour France

A1 Motorway Poland

Warsaw Airport

Cracow Airport

Reckitt Benckiser
Voltica Range of LED Energy Efficient Fittings -
VOLTICA ECO-HALL - LED lighting For Warehouses & Factories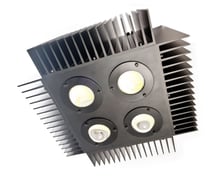 10 Year Warranty

Available in 91 watt, 139 watt or 167 watt super bright LED

100,000 hours life from quality Bridgelux LED's

Applications; factories, manufacturing plants, cold stores, warehouses
VOLTICA ECO-ROAD - Led Lighting for Street Lighting, Motorways, Car Parks

10 Year Warranty

Available in 30 watt, 60 watt, 90 watt and 100 watt super bright LED

IP65, Slim, lightweight, sleek design

100,000 hours life from quality Bridgelux LED's

Operating temperature -30°C to +40°C.

Applications street lighting, motorway lighting and car park lighting.
VOLTICA ECO-STAR - LED Lighting for Industrial Harsh Environments
10 Year Guarantee

Available in 95 watt LED

Designed for heavy industrial areas in harsh environments

IP65, Components protected against dust and moisture with an impact resistance rating of IK07

100,000 life from quality Bridgelux LED's
VOLTICA ECO-PETROL - LED Lighting for Petrol Stations
10 Years Warranty

Aesthetic design for illuminating garage forecourts

Purpose designed reflector to minimize glare

IK07, IP65, -25° to +45°C

100,000 hours life from quality Bridgelux LED's
Save Energy | Save Money | Make The Switch To LED
Talk to one of our lighting engineers today about your lighting requirments and avail of a FREE Lighting Survey.
We can help cut your energy costs by up to 60% and can give you information on grants available.