Lapp Group UK & Ireland are pleased to confirm Demesne Electrical as their sole Distribution Partner for Ireland. Demesne and Lapp Cables have been working closely for over 15 years in Ireland, providing quality cables to the industry.

Today Lapp Group produces cables for a variety of applications and industries. From the standard ÖLFLEX® YY, SY & CY cables to the more specialist servo motor cables & BUS data cables, Lapp can offer a solution for most requirements.
Why Specify Lapp Cables?
There are many alternate suppliers of Lapp Cables available in the market today. Some characteristics that make Lapp stand out from the crowd are -
All Lapp Cables use a finely stranded conductor made from pure electrolytic copper wire strands. This is accordance with European standards, British standard BS6360 and German VDE 0295 Class 5.

The conductor is coated in a Polyvinylchloride (PVC) insulation

The synthetic material used for the outer sheath of Lapp Cables protects agaisnt blistering, cracking or britleness caused by exposure to oils or chemicals

Both the insulation and sheath of Lapp Cables are flame retardant.
Lapp Olflex Classic 400P - YY Multicore Cable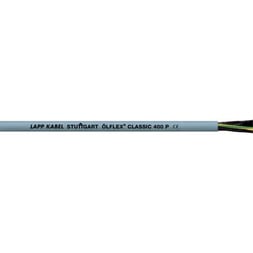 The Lapp Olflex Classic 400P cable is an abrasion resistant control cable with PUR outer sheat and is a higher spec than the standard YY cable.
Excellent mechanical strength

Good oil resistance

Increased durability under harsh conditions thanks to the PUR outer sheath

Resistant to contact with many oil based lubricants, dilluted acids, water based solutions and other chemicals.
Suited applications for Lapp Olflex Classic 400P include industrial machinery, food production and packaging machinery, oily wet areas.
ÖLFLEX® CLASSIC 115 CY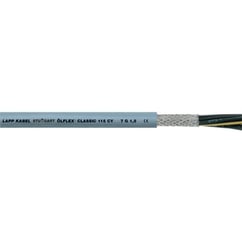 Lapp Olflex CY Cable is a screened PVC control cable with a small outer diameter.
ÖLFLEX® CLASSIC 115 CY - PVC control cable, screened and flexible for various applications, thin and light without inner sheath, U0/U: 300/500V
CPR: Article number choice under www.lappkabel.com/cpr

Thin and light, without inner sheath

EMC-compliant
Lapp Olflex Robust 210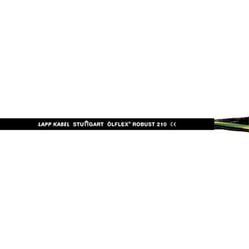 A proven all weather control cable that is resistant to a wide range of chemicals, the Lapp Robust cable has outstanding ozone and UV resistance. Along with a wide temperature range this cable is well suited to both indoor and outdoor applications.
Excellent weather resistance

Resistant to contact with plant, animal, organic oils, greases, waxes and related emulsions

Good resistance to ammonia compounds and bio-gases

Good resistance to cold and hot water as well as water soluble cleaning agents

Well suited to frequest steam cleaning
Suited applications for Lapp Olflex Robust cable include food and beverage production, washdown intensive areas, car wash machines, sewage works.
Lapp Olflex Servo FD796 CP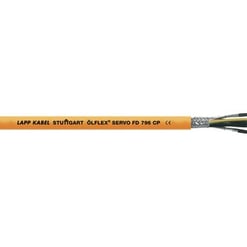 This is a shielded servo cable for highly dynamic power chain applications in harsh conditions. A high end, screened Lapp Servo cable it allows much faster speed and accelerations which increases the economic efficiency of machinces.
Multi standard, so fewer part varities, greater cost savings

Suitable for use with servomotor drives from leading manufacturers

Extended line for heavy duty in power chain applications

EMC compliant
Suited application for this Lapp Servo Cable would be between servo controller and motors, power chains or mobile machine parts
For more information on our full range of LAPP Multicore Cables please click below...