Our range of Cosmotec Panel Filter Fans now have a hose proof hood, that when fitted offers an IP56 degree of protection.

The hose proof hoods are manufactured from mild steel and are available in stainless steel versions also.
Send an email to
sales@demesne.ie
to enquire further. on the Cosmotec Hose Proof Hoods...
Cosmotec Panel Fans
The new filter fans Kryos³ GS for the ventilation of electrical panels are the perfect solution when the ambient temperature is lower than the one inside the panel.
The GS range of filter fans are available in the following sizes: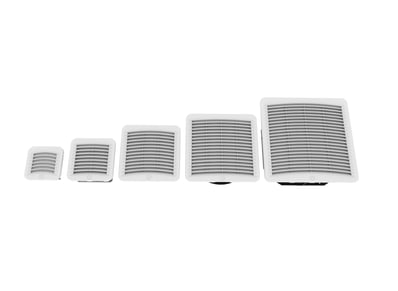 119x119mm
152x152mm
204x204mm
250x250mm
318x318mm
And in voltages of 24v, 110v & 230v
Request a call back from one of our sales team by clicking below...

Or view the product range in our web shop...