The Electrical Trade Event Trade Shows are fast approaching. This year Demesne Electrical will be participating in both the Belfast and Dublin shows, taking place in the Titanic Exhibition Centre and the Citywest Hotel respectively.
As with previous years, we invite a couple of our key suppliers to attend the show on our stand. Our suppliers travel from around Europe to make the event and to bring the latest and most innovative products to show show attendees.
The line up at the Dublin and Belfast shows this year are as follows:
Belfast Electrical Trade Event | 12th and 13th September
On the Demesne Electrical stand at the Belfast leg of the show will be Energenie, Brady, Filoform & Klauke.
Energenie Smart Homes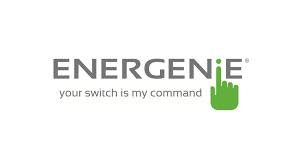 Energenie will bring the latest in smart home and home automation technology to this years event.
The Energenie range has been gaining rave reviews. Its simplicity to setup and effectiveness as a way to automate your lights & heating in your home and office is second to none. Adam Smith will be on hand to talk you thorough any Smart Home related questions you have.
Brady Lockout/Tagout & Scafftag

Brady are the world leaders in Lockout Tagout solutions for sites and industrial usage.
Their vast range of safety equipment is known the world over and has helped thousands of potential accidents in the workplace. Louise from Brady will be exhibiting their Scafftag range of products. Scafftag is an equipment tagging system that helps you manage your equipment safely.
Klauke & Greenlee Tooling Solutions

Klauke, the German experts in battery and hand operated crimping and cutting tools will be on the Demesne stand this year demo-ing their new LS50 punching tool as well as their range of hand tools and accessories.
Always a big crowd pleaser, these quality German made tools offer reliability like no other range on the market. Paul from Klauke UK will be at the Demesne stand over the two days.
Filoform Duct Sealing

Filoform will be exhibiting their range of duct sealing products at this years Belfast show.
As well as this great product the Filoform team will have sample Cold Shrink Tubes to view. Cold Shrink Tubes allow contractors to make an IP67 cable seal on site without need for a heat source. Carl from Filoform UK will be demo-ing their range.
Dublin Electrical Trade Event October | 17th and 18th October

This years Dublin show takes place in Citywest Hotel, Dublin. Exhibiting at the Demesne stand this year will be Fibox, Katko, Jokari and PCE.
Fibox GRP Enclosure Solutions

Fibox are joining us for the 1st time at an Electrical Trade Event. Fibox is the leading innovator in developing enclosure solutions to protect your electrical and electronic designs from hostile environments.
Fibox UK Managing Director Steve Gallon will be in attendance over the 2 days to answer any of your enclosure related queries.
Katko: The Switch Manufacturer

Katko are The Switch Manufacturers. Enclosed isolators, din rail mounted isolators, fireman switch, switch fuses and stainless steel switches are just some of the Katko range of products.
Sami from Katko in Finland will be making the trip to Dublin for this years event to exhibit Katko's excellent range.
Jokari Cable Stripping Tools

Jokari of Germany specialise in the design and manufacture of quality German cable stripping tools. The Jokari range of stripping tools covers all types of cables.
An electricicans toolbox should not be without one of these innovative tools!
PCE Industrial Plugs & Sockets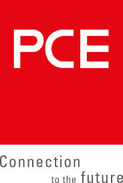 PCE will exhibit for the 1st time with us in Dublin. Gottfried will travel from Austria to show the PCE range of industrial plugs and sockets, as well as their huge range of accessories.
PCE specialise in customised wall mounted distribution enclosures as well as having a range of high quality cable reels.
So please come and see us and our suppliers friends at the Belfast & Dublin Electrical Trade Events this year.
Look forward to welcoming you on the day!.
The Demesne Team