Our 2017 Customer Survey turned out to be a great success with over 250 customers giving us their feedback on a number of key areas of our business.
Some of the results to our questions can be seen below. All in all we are delighted with the response and with the results.
97% of customers who answered the survery are Very Satisfied or Satisfied with the overall service they receive from Demesne Electrical.
There was plenty of comments also from various customers and we will be taking them all on-board to make improvments in our service.
The winner of the iPad was Lorcan Nolan from MK Panels in Inchicore, congrats to him.
Our next customer survey will take place in the coming months where we hope we can improve even further on some of the results below...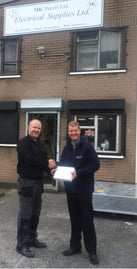 95% VERY SATISFIED OR SATISFIED WITH DEMESNE'S OVERALL SERVICE...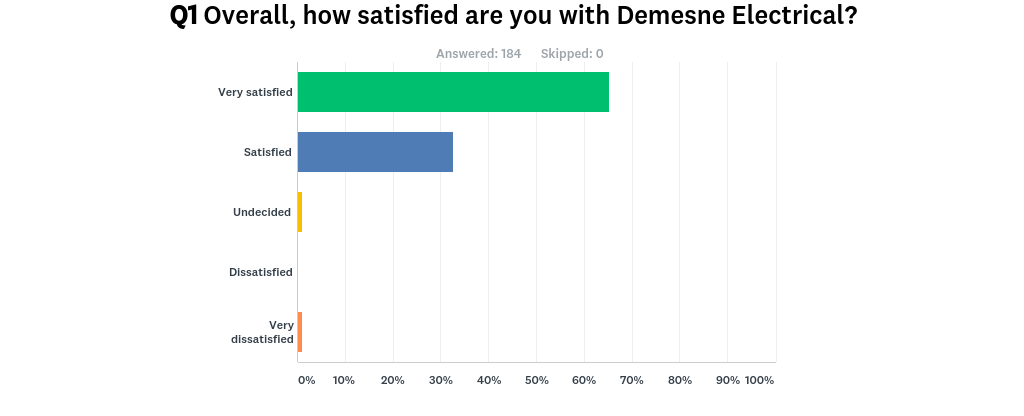 90% OF CUSTOMERS RATE OUR PHONE SERVICE AS EXCELLENT OR VERY GOOD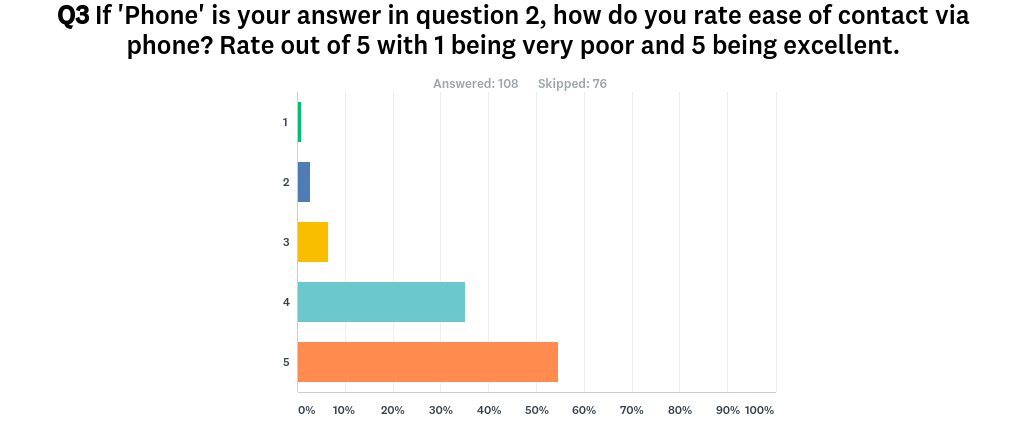 92% OF CUSTOMERS RATE OUR FAX/EMAIL RESPONSIVNESS AS EXCELLENT OR VERY GOOD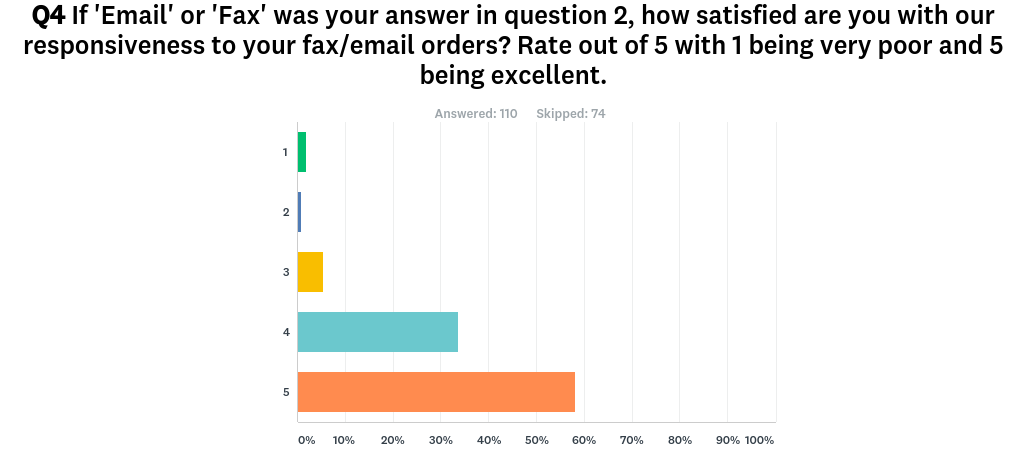 96% OF CUSTOMERS SAY WE LIVE UP TO OUR NEXT DAY DELIVERY PROMISE ALWAYS OR MOST TIMES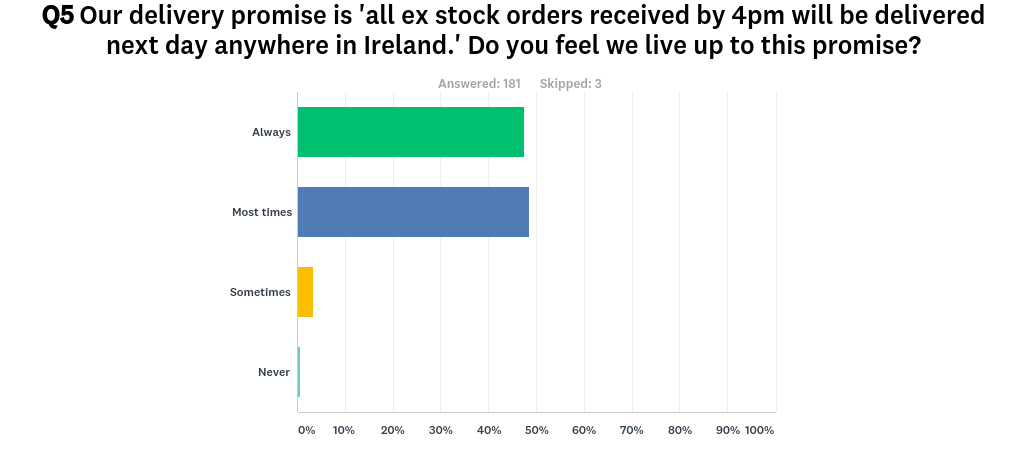 OF THOSE CUSTOMERS USING OUR WEB SHOP TO CHECK PRICES, STOCKS AND PLACE ORDERS ONLINE, 93% ARE VERY SATISFIED OR SATISFIED WITH THE EXPERIENCE